Moving places is a specific process that is perceived by people in different ways. In many respects, the way people view their home removal depends on their culture, nationality, lifestyle etc. In the UK for instance, individuals consider moving house to be the third most stressful thing in life, after passing of a loved one and divorce. Indeed, house removals can be a problem at times, but then again – some specialised assistance goes a long way and saves a ton of hassles. Despite that moving house is classified as one of the top three most stressful experiences in life, still eleven percent of all people in the UK move house each year. In pure figures this amounts to the staggering three million households!
House removals are definitely not everyone's cup of tea, some people grow a strong connection to their home, their area or city and don't wish to change homes no matter what. Others simply find moving places to be too much of a hassle and never really go through with their removal plans. This is actually reflected in the following – sixty percent of adults in the UK have lived at the same house for fifteen or more years. Furthermore, one in ten people in the UK have occupied the same house for more than thirty years.
Younger people seem to be more inclined to move house without too much fuss. Interestingly enough in the last decade or so, research shows that more than fifty percent of all UK individuals under the age of twenty five have moved places at least three times. This is due to many reasons, the changed economic realities and modern day life, along with limited job opportunities in many places are just some of the drives behind many home relocations. Another interesting fact – a quarter of people living in the UK will change their place of residence at least ten times in their lifetime.
According to research relating to all of Great Britain, the majority of house removals since two thousand twelve have been shored distance ones. If the UK was to be split into northern and southern half for statistical purposes, it turns out that most northerners only move home within three miles of their old address, whereas the majority of southerners only move places within six miles of their old house. Another interesting fact – people living in Belfast and Newport are the least likely to undergo a long distance house removal as figures show that more than seventy percent of all house moves were within the same post code area.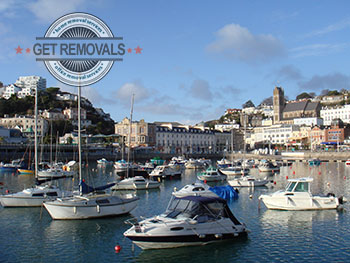 As with anything else, house removals display their own trends. In the last five or so years, the most popular relocation destination in the UK has been the south of England, particularly Torquay in Devon and Truro in Cornwall. At the moment, the southwest of England is experiencing an influx of domestic newcomers, with only an insignificant number of people moving away from that region of the country.
The quoted figures and facts do not apply to periods after March, 2015.