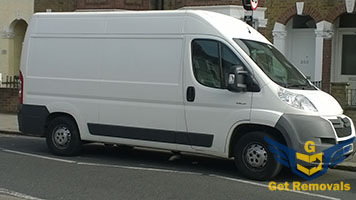 Before you rent a moving van, there are few things you should pay attention to, like the size of the van that will meet your needs and requirements, how long you will need it, details about insurance, etc. Do your homework and ensure a nice and smooth removal.
The size of the van
Before you make any arrangements, you need to know what size of van you need and how far you are relocating. Some moving companies have an inclusive rate while other will charge a flat daily rate plus a set amount of miles. It is important to know these details so you can compare prices and choose a rental agency that provides the best conditions. As far as the size of the van is concerned, it should be large enough to take in around 20% more than you own because you do not want to take any chances and end up with too little room. This is a way to ensure all your belongings will be taken care of and nothing is left behind.
Do the research
It is necessary to compare prices and call few different rental companies before you decide who to hire. The cheapest doesn't have to be the best but this isn't what you should focus on. You need more information to find a company that will meet all your needs. Ask the right questions that will help you get all necessary details. Ask what is included in the price. Ask for discounts. Ask if they guarantee that you will get the van on removal day. The last thing you need is finding out the agency is out of vans for that day because they sometimes overbook. Make sure this doesn't happen to you. Provide all details the company asks, such as date and time, starting point, destination, when you are returning the van, etc. Make sure you provide all necessary details so your removal goes smooth.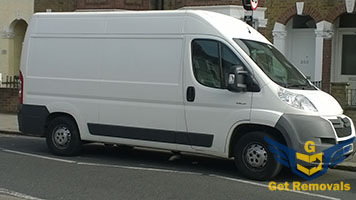 After you find the right rental company, make sure you book your van on time (at least 8 weeks before removal). Remember that during summers the rates are usually higher and it is harder to ensure you will have a van or additional tools you may need on time. If you do have something unusual to move like piano or a boat, do not forget to mention that. The rental company has additional and special tools for removing such items.
Inspect the van thoroughly
Before you sign an agreement and take the van, you should inspect the van for scratches, dents and any other damages. Then check the list and what it says about the damages. Check the amount of gas and the mileage in the van and on the inspection sheet. See if the facts match. Check for additional tools like blankets, a moving dolly, moving pads, etc. Also, after the removal, fill up the tank and save money. Some rental companies charge a service fee for filling the tank if you do not do it yourself.