Moving to a new area or city can be very exciting – a clean slate for yourself, or a fresh start for your business is great stuff. However, the actual relocation i.e. the removal process itself can be quite hectic, stressful and even frustrating at times. Don't let the excitement and joy of moving turn to frustration and despair but let Removals East Barnet handle the entire relocation for you, from start to end.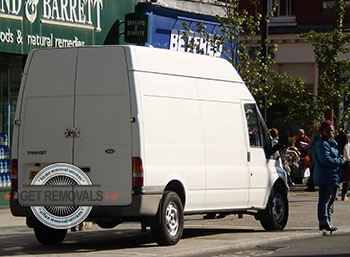 We have the service expertise, technical capacity and manpower to organise and deal successfully with pretty much all types of domestic removals and business removals, as well as branch and office removals. The company is just as proficient in more specific relocations like piano or furniture removals. In case customers need to get rid of some junk before they vacate or move in, our rubbish removal solutions are ideal for the job.
Most seasoned local movers
We are a professional moving company with years of industry experience. As such, we know that causing damage or misplacement to items in our care is totally unprofessional and unacceptable for our customers. Because of this, we employ only specially qualified movers who know their work inside out. Handling and loading of your belongings will be conducted with utmost care and precision.
Nevertheless, we recommend customers to use our specialised (and well-priced) packing service for extra peace of mind. Self-packing is also possible, just let us know and we will supply the necessary packing materials to you.
When it comes to safe and efficient transportation, we can haul pretty much any item to any destination countrywide. Our experienced drivers will avoid any costly delays or foreseeable setbacks. Our fleet of specially equipped cargo vehicles is well maintained, cleaned after every job, fitted with GPS navigation, and hoisting and latching equipment required for lifting and securing heavy loads.
Budget friendly removal services for East Barnet customers
Our East Barnet removal team aims to provide all customers with affordable removal services that give clients the necessary coverage and excellent cost efficiency. In light of this, our private and business customers will be provided with:
Great midweek discounts on all moving services;
Free, individually prepared service quotes;
Fair pricing which can also be customised to suit specific budget requirements;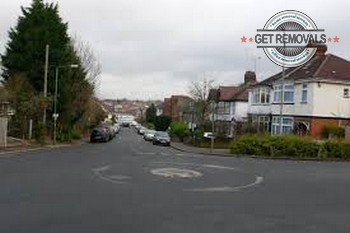 None of our quotes or prices include hidden fees or unmentioned additional charges – you only pay for what you need.
The company has nationwide coverage on all deliveries and does collections throughout London and surrounding areas. We hold full liability insurance and coordinate all removals through our call centre. Customers have access to punctual, round the clock customer support, seven days a week.
East Barnet will keep you occupied while we deal with the removal for you. The area is predominantly residential, with parks and green spaces. East Barnet has its own shopping zone of pretty decent quality. The commercial zone can offer you bars, cafes, services, shops and a number of nice restaurants. For other attractions and places of interest, check out the remainder of the London Borough of Barnet – there is plenty to see and do. East Barnet is home to the Bodens Performing Arts School and the Tony Boden Theatre.