If you are organising a property removal, but the sheer scale and complexity of the project has got you on the ropes, perhaps you should consider some qualified assistance. Now, before you wave off the idea as too expensive or unreliable, consider some of the following, and then make an informed decision.
Property removals are complex, time consuming, cannot be delayed or paused, they require timely completion. So, get in touch with Removals Cockfosters – the local property removal specialists. We deal with all types of residential and commercial property removals throughout Cockfosters and the rest of the EN4 postal area. We will organise and conduct the relocation in the most efficient and straightforward manner, thus ensuring no costly delays or unexpected setbacks. The removal will be carried out in a suitable time and day of the week.
Pro removal at low rates in Cockfosters
Also, property removals are costly affairs, there are a lot of small additional expenses apart from prep work and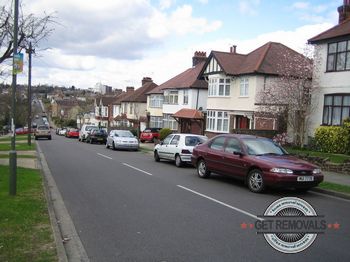 transportation costs. Our Cockfosters removal team will provide you with fully comprehensive removal services that cover the entire project from start to end. This will save a decent amount of money as everything you need will be included in the price. Not to mention, you receive free quotes on top of flexible pricing. Midweek discounts are also available on all moving services – one more way to save money, and still get the job done right.
Since items and belongings get damaged or misplaced when trying to manage out the entire removal on your own effort, we offer a specialised packing service to protect your belongings during handling and transit. We work with qualified professional movers and experienced drivers. Our transport vehicles are specially equipped for lifting and securing high value items. Overall, the removal will be conducted with the due precision and care on behalf our removal teams.
Dedicated team of movers you can contact every day
We provide private and business customers with attentive, round the clock customer support seven days a week. We provide adequate technical advice during all stages of the service.  We offer specialised removal surveying and advisory. All removals are coordinated by our dedicated call centre. The company has full liability insurance and wide coverage on deliveries and pickups.
Using our efficient and affordable removals will give you peace of mind and more free time to do what you like. Use the opportunity to see some of the places of interest around Cockfosters. The area is indeed on the fringes of Greater London, but there plenty of things to see and do. It is believed that the suburb takes its name from the old English term cock-forester which means chief-forester. One of the places of interest in the locale is Trent Park. The local trademark pub – the Cock and Dragon dates back to the late seventeen hundreds. One of the more urban attractions in the area, though now moved elsewhere, was the Museum of Domestic Design and Architecture. The famous Chickenshed Theatre Company was founded in Cockfosters in nineteen seventy five, and is still based in the area.