Relocating your home can be exciting. But it may turn into a disaster if you do not consider all the things that can go wrong, the stress, strain and hassle of managing this important and actually pretty hard project. As a professional removals New Barnet contractor we are here to ensure that none of these complications are going to occur. While your project is in our experienced and very skillful hands, you will not have to worry about a thing.
Removal solutions in New Barnet made easy
Call us today and we will send a team of the best moving technicians in the area to your place, at a time that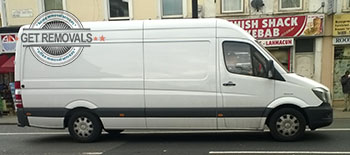 would be most comfortable for you. They will:
Pack your items with high quality materials.
Load them on one of our clean vans using specialized tools and equipment.
Drive them to the newly assigned location using GPS navigation.
Your relocation is going to be completed in no more than a day, no matter how big or how small the project is. You will not have to go through any of the unpleasant experiences that removals New Barnet based or otherwise are usually associated with. You will enjoy the comfort and peace of mind that you project is in safe hands with some of the best removal specialists in town.
Excellent additional services
In addition to simply moving your items from point A to point B, our experts will be more than happy to offer you comprehensive storage and rubbish removal services. If some of your possessions currently do not have place in your new home, we will look after them in one of our modern facilities. Rubbish removals on the other hand are very important if you are leaving a rented accommodation, because the service is going to help to get your rental deposit back. In any case, we aim at making your life better, which is the meaning of it all.
Call us around the clock on the phone numbers that you see here, or write us on our e-mail address for booking and a free no obligation quote for your project.
New Barnet which is logically located in the Borough of Barnet, is located very near to the north western border of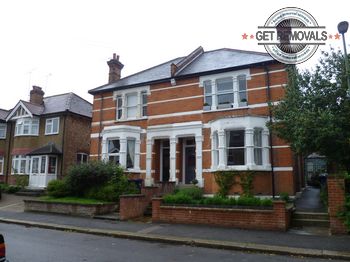 the metropolitan area. It is primarily a residential suburb with good transport connections to both the City of London and the northern parts of the country. Most of the buildings here are residential developments – less houses and more apartment buildings. Even though there are several office blocks are located near the local bus station, and four quite notable public houses (again mainly near the station) commerce is not among the strong sides of New Barnet. Its charm lies in the fact that New Barnet is a comfortable, quiet residential district where you can set up your home and know that there is a nice place to go to after a hard day at work and just kick back, relax and enjoy the time spent with your family.