Innovation is an integral part of the professional removals industry, although this isn't too apparent by the methods used by some movers out there. On the other hand, Removals Cricklewood being a professional and well established moving company is constantly improving and innovating our service solutions and the way we conduct our property removals.
Efficient removals carried out by Cricklewood's best experts
Naturally, this is all to our customers' benefit as more efficient and flexible removal services account for more affordability and cost efficiency of our removals. We are always looking for better, swifter and more manageable ways to organise and carry out our customers' relocation requests. Whether that is more efficient transportation, better timing or safer packaging of items in our care, we are always on the cutting edge, and always striving for the best possible results.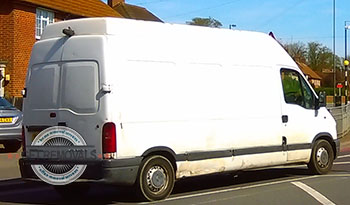 Transportation is one of the most essential aspects of any well organised removal, and we understand this. The transport vehicles we operate are of different size, wheelbase and load capacity. They are all powered by highly efficient turbo-diesel engines allowing for maximum power at a reduced fuel consumption rate. Our vans are cleaned thoroughly after every removal and restocked with fresh safety blankets. Often, innovation and improvement lies with the small things that make life easier for everyone, like fitting our vans with GPS navigation, and specialised hoisting and latching equipment required for lifting, loading and securing heavy items.
Top quality packing supplies
Protection of items from damage during handling and transit is another department where our innovative tendencies come into play. Our professional packing service uses industry grade materials and supplies of the highest strength and quality. We are constantly on the lookout for new wrapping and packing materials which allow for better protection of items in our care.
Before we get totally carried away with the efficiency of our moving services, let us provide you with some important information about the service itself and the way we work:
All work performed by qualified movers and experienced drivers;
All customers receive free quotes, flexible pricing and midweek discounts;
We maintain twenty four seven customer support;
We have full liability insurance;
We coordinate all removals through our call centre;
We maintain wide coverage on collections and deliveries;
Removals Cricklewood will deal effectively with all types of residential property and domestic removals, as well as a large number of office, branch and business removals. Specific purpose service solutions like furniture removal and waste collection are also available.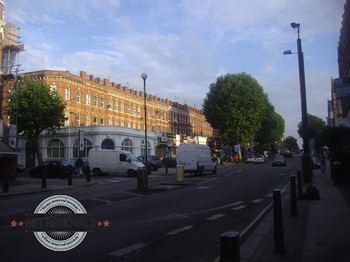 As we will deal with the entire relocation from start to end, use can your newly found free time to get to know Cricklewood. The area is relatively close to some notable landmarks in central London (Cricklewood sits only eight kilometres northwest of Charing Cross). The suburb began life as a small rural settlement, and eventually expanded and urbanised with the arrival of the railways in the second half of the nineteenth century. Cricklewood shows sharp contrast between the quiet residential districts of the suburb and the hustling and bustling commercial zones nearby. The housing stock in the area is mainly Edwardian and late Victorian, dating back to the nineteen thirties. One much loved local landmark is The Crown pub. Cricklewood has a strong Irish population and close ties with Ireland. In twenty twelve, Cricklewood was awarded nearly two million pounds in order to improve the two conservation areas in the suburb.