We offer the best moving services to be found in Grahame Park and anywhere in the surrounding areas. Do not believe us? Well, next time when you have to get your home, office, or just a single item of furniture, art, decoration and equipment moved from point A to point B in the district, just give us a call. As the saying goes, the rest is history.
We have been the best professional removals Grahame Park company for the past several years. There are no better equipped, more experienced and dedicated technicians operating in these parts of London than the ones working for our team.
Move your home or office with ease
Book your domestic/commercial relocation with us and you are going to:
Do the job in no more than a day, without any hassle, stress or strain on your part whatsoever.
We will transport your items on the shortest route, as shown by our GPS navigation system. Our skilful licensed drivers are the best in town. They will not let anything happen to your possessions while they are with us.
We will provide you with a variety of additional services that will enhance the experience – rubbish removal, storage etc. Call us today for more information on them.
We will do everything for you – packing, loading and driving. You will not have to go through the strain of heavy lifting, or even worse – worrying if everything is going to be moved safely. We guarantee that it will be. What is more, we offer full insurance liability.
Best prices for pro removals in the area of Grahame Park
Our competitive pricing system, which estimates the costs for each project in accordance to its individual specifics, comes to ensure that you will be able to afford our services. Call us today on the phone numbers provided here, or contact us in our easy to use online form, in order to request a free no obligation quote and see for yourself.
When it comes to professional removals Grahame Park definitely does not have any better option to offer to you. Just call or write to us today for booking and a quote.
Grahame Park is among the relatively new housing estates in north-west London. It occupies the place where the old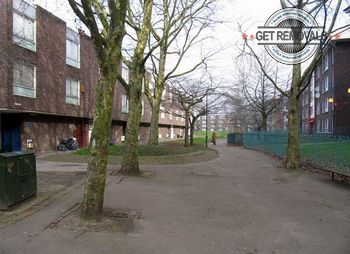 Hendon Aerodrome used to be in the London Borough of Barnet. The majority of the housing developments here date back to the 1970s. Grahame Park is named after Claude Grahame-White, who established the Aerodrome and was among the most important pioneers in British aviation. It comes as no surprise that most of the street and building names here are linked in some way or another to aviation and aviation history. Grahame park is characterized by the so called "block style architecture" – plain, square brick-style terraced houses, with lots of green spaces all around them. They are comfortable and perfect for families with children. There are very good transport connection from Grahame Park to the commercial districts of Barnet, as well as the rest of the metropolitan area of London.