When it comes to removals in the area of Brent Cross we are the only company that you should consider contacting. We offer customers the perfect balance between price and top service quality, making sure your relocation is complete in a timely manner and within the predetermined budget.
Experienced and dedicated team of movers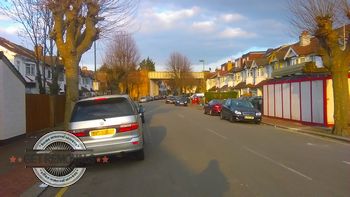 We are able to provide the best removals in Brent Cross based because our team consists only of highly trained movers. To our understanding we are the only man and van company in the area that makes its staff through regular and mandatory training sessions. It only shows our dedication to dealing with our customers' relocation projects.
The team is available for contact seven days a week. Customers can reach out to us to organize a move during the weekend and on official holidays. All the more we want our clients to know that there is a company that won't deny them service despite their short notice. Up to know we have never turned down any removal in Brent Cross and you can be certain that we won't turn you down as well. Just make a quick call and our moving company will handle the rest on your behalf.
Non-binding removal quotes for services in Brent Cross
You can obtain more information about us and your personalized free quote via e-mail or by calling us directly. Regardless which approach you choose we will quickly provide you the information that you seek and your free quote in which you will see:
The immense amount of services that you will receive
The ineradicably cost effective price for which you will receive the removal services that you need
The short period of time in which your relocation will be completed
Keep in mind that we don't work with hidden fees, so what you see in the quote is literally what you will owe us once your relocation is over.
As you have already figured it out we are seated in the London area of Brent Cross. The area is situated in the northwestern parts of the city and is part of the London Borough of Barnet. The Brent Cross Shopping Centre is undoubtedly the most famous landmark of the area. The shopping centre was opened in 1976 and at the time was the first standalone mall in the United Kingdom. During the mid 1990s the shopping center was the subject of a reconstruction project which altered the original dumbbell shape of the mall. Aside of the shopping center no other major landmark are situated within the area.