Property removals aren't only about avoiding damage to items and costly delays, but also about adequate advice during all stages of the relocation. Removal advisory is best provided by a professional moving company such as Removals Cranham. We specialise in all types of residential and commercial property removals, and have sufficient expertise covering all aspects of the relocation process.
Our private and business customers will receive adequate technical advice from start to end. Should customers wish to do their own packing (keeping in mind that packing is an essential aspect of the removal) we will provide the required packing materials, and guidance on how to ensure safe and effective packing of belongings.
Convenient and very flexible moving services
Another useful tip for our customers – try and schedule the removal for a suitable off-peak time, if you are able to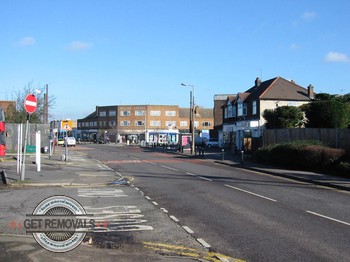 conduct the removal on a weekday by all means do so as we also provide midweek discounts on all moving services. Plus, you save time by avoiding weekend traffic and commotion – especially if the removal is completed between morning and evening rush hour during weekdays.
Cost wise, the removal will not set you back a small fortune as affordability of our removal services is always a priority. Customers will receive free, no obligation quotes and flexible pricing that includes everything required. There will be no hidden fees or unmentioned additional charges.
Best removal team working in Cranham, RM14
A few extra words, about our removals in Cranham and the way we do business:
We hold full liability insurance;
We work with professional movers and experienced drivers;
We have wide coverage on both pickups and deliveries;
We coordinate all removals through our dedicated call centre;
We maintain round the clock customer support, seven days a week;
We own a fleet of specially equipped cargo vehicles of different size and load capacity;
The company handles all types of domestic removals and business removals. We can also arrange for specialised removal options like furniture removal or piano removal. We also offer efficient and inexpensive waste collection solutions.
Not having to deal with the removal on your own is great news as you have more free time. Being left with money to spare is even better. More time and money means you get to spend a day around one of outer London's older areas and explore its history and culture. First written accounts of Cranham appear in the Doomsday Book of ten eighty six. The etymology of the name Cranham comes from Old English and means a portion of land frequented by crows. However, throughout the Middle Ages, perhaps up to the fifteenth century, Cranham was known as Bishop's Ockendon as the district belonged to the Bishop of London. Like many areas of London, Cranham too originated as a village settlement, which was later urbanised, and then incorporated into the city. Initially, the district's economy was based on agriculture. The heavily wooded areas around the village were cleared in order to open up room for arable land. Urban development in the area began during the seventeenth and eighteenth centuries. First there were manor houses, later more residential properties began appearing. Modern day Cranham provides decent shopping, dining, services and amenities – these are situated along the few parades or high streets in the area.