Your property removal can in fact be made efficient, affordable and hassle-free through securing the right removal solution, provided by the right moving company. If you are looking for quality removal services in the RM14 area, then by all means have your relocation requirements taken care of by Removals Upminster – the knowledgeable and reliable local movers that will be with you every step of the way.
We are a specialised moving company with wide reaching expertise, and experience in dealing effectively with all types of domestic removals, office removals, business removals, piano removals, furniture removals, rubbish and junk removals, single item removals and many more. Our customers can also request a well-priced packing service as part of their removal. Our removal teams are experts at packing anything from delicate china to entire furniture pieces. Should customers wish to do their own packing, we will be happy to deliver the necessary packing materials at a very reasonable price.
Risk free removal of items in Upminster
Our Upminster movers are skilled and diligent professionals who will carefully handle and pack your belongings. We use a variety of packing supplies (wardrobe boxes, hardtop containers, mirror boxes, wooden crates, furniture covers, double walled cardboard boxes and etc) in order to ensure the safety of your valuables. Our drivers are as impressive as our movers as they will not only deliver your belongings to you but they will do it in a timely and safe manner. This is possible because of the fact that we have provided them a fleet of trucks and vans which we have equipped with the best satellite navigation systems and safety features.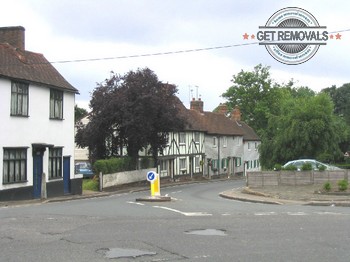 Our Upminster removal team is a well-established service provider which knows what is expected and required of our moving services, and what holds value to our customers. This is why we have taken the time and effort to provide important service advantages such as:
Free quotes, flexible pricing and midweek discounts on all removals;
Attentive round the clock customer support during all days;
Adequate removal advisory and full liability insurance coverage;
Nationwide coverage on deliveries, collections available throughout London;
Complete removal coordination through our dedicated call centre;
We are based in the suburban town of Upminster in the easternmost parts of London. The settlement has a population of approximately 25.000 people and is part of the Borough of Havering. Charing Cross, London's main intersection is situated at about 17 miles from the town.
In case you have to run some errands or some unexpected shopping, Upminster has plenty of stores and services at your disposal. The area is identified as one of the key admin and commerce centres in this part of the capital. Upminster has a number of well-stocked commercial streets. As many other outer London suburbs, Upminster too started off as a rural settlement, mainly engaged in self-sustainability farming. In time, local farming grew into local economy. Eventually though, farming gave way to a garden suburb. Although the area is a little out of the way, it has always had more than good transport connections to central parts of London. There was however a little delay in the electrification of the local rail lines, which was caused by the outbreak of WWII.