In case you are looking for an independent, reliable contractor you can count on to carry out your relocation throughout Wennington and the surrounding territories, you have just come to the right place.
For years we have been the leading professional removal Wennington based and operating company. Our experienced and knowledgeable technicians are acquainted with every little trick of the trade. Having us by your side during the time your household is being relocated means that you will not have to worry about a single thing.
Excellent advantages of our removal company
At our company we have:
Numerous removals in Wennington, which we've successfully completed. All our clients have left positive feedback for our services.
A fleet of modern clean vans with heavy lifting equipment and safety gear that is up to the highest standards of the industry. Thanks to them your home-move cannot be any more efficient.
Licensed movers who are fully insured and can move your property from and to any point in Wennington, as well as any other spot in the UK.
Comprehensive list of relocation services, which included such additional services as packing and unpacking, waste disposal, storage, etc. All considered for your comfort and peace of mind.
Competitive custom pricing and attractive mid-week discounts. We aim at making our services affordable to as many people from the area as possible. We are more than certain that we achieve this goal.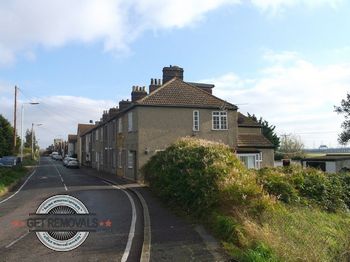 If you need more information about the help we can provide you with, or you want to ask any question concerning our company, please do not hesitate to get in touch with our polite and experienced customer support technicians who are available around the clock on the phone numbers provided on this page, or via the easy to use online booking form we have set up on our website. They are going to give you all the details you need and tailor an individual quote for your project, so that you can consider your budget properly in advance.
Locally operating movers in Wennington
Even though Wennington is included in the territory of the London Borough of Havering, the settlement is more or less a simple village just on the eastern fringes of the Metropolitan area. It is a small settlement located nearly 15 miles from Charing Cross. As such it is very far away from the vibrant and full of hassle streets of central London. In recent years many people prefer Wennington precisely because of the comfort and calm that the village provides. Another benefit that Wennington can be proud of is the fact that it is located within the London Green Belt. Nature lovers can be sure that there is a constant access to beautiful open spaces, parks and wild nature, as well as certified nature reserves here. This fact only adds up to the overall atmosphere that characterizes Wennington so well.