If you are looking for  a moving company based and operating in Erith, which can take care of the needs your project imposes in a quick, efficient and hassle-free manner, we are the people you have been searching for. The key thing for us is to ensure that you and your family (or colleagues in case we are talking about an office removal) will not have to go through the stress and strain that relocating usually causes.
We are going to achieve this goal in a very simple and efficient manner:
Pro removal planning in Erith
We will discuss your move at length with you when you contact us. Then we will tailor an individual removal plan for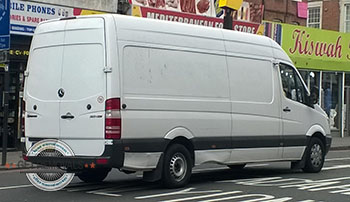 it, which proposes a solution to every single one of your needs, preferences and personal requirements.
We will proceed to agreeing on the day and time you want us to come carry out the relocation. We work on a very flexible schedule so it is all up to you and when it will be most comfortable for you.
Our skilful, experienced and licensed movers, who have carried out thousands of removals Erith residents and business owners have had for them over the years, will come to your place, use high quality packing materials to ensure the safety of your items during the process of transportation and load them on one our state of the art very clean vans.
Our driver is going to choose the shortest and safest route on which to transport furniture and personal possessions, with the help of GPS coordination. We will drive your belongings to the newly assigned location, unload and unpack them. Thus your project is completed up to the most satisfactory results.
Safest moving options in DA8
For our special offers, like full insurance liability, single item removals Erith services the area is serviced with by us, and our mid-week discounts, please do not hesitate to get in touch with us online via e-mail, or by calling us on the phone numbers provided here.
Call us today for booking and a free quote.
The south east residential district of DA8 Erith is part of Bexley. The town center of Erith is characterized by the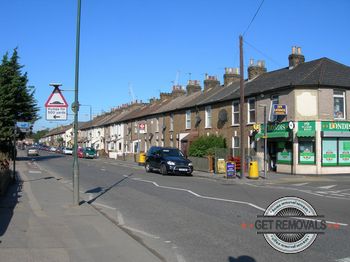 presence of a large number of historical buildings, some of which have been listed for their cultural, historical and aesthetic importance. The rest of Erith however is just the typical suburban development. The majority of the homes here are family houses with small yards. Erith is definitely a very comfortable suburb, and it would not be a mistake in any case to choose to move here, especially after the large regeneration projects of recent years. Famous people from the area of Erith include comedian and writer Linda Smith, poet Wendy Cope, Tony Brise, the motor racing driver, and even the husband of former PM Margaret Thatcher – Denis Thatcher. Erith traditionally has a very strong business and industry scene. This means that when home and employment are being looked for at the same place, Erith could very well turn out to be the best place to start the search from.