Property removals can be hectic and stressful, and usually rushing things leaves you with fewer belongings than you started off with as items get damaged or lost along the way. There is however a manageable and affordable way to carry out the relocation without having to endure all that stress and hassle. That would be to use our professional removals Bexleyheath based customers will receive punctual, reliable and friendly moving service that leaves nothing to chance and delivers the required results in all cases.
Safe packing and removal of all your items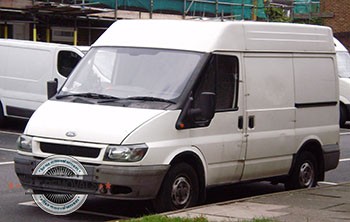 We are an experienced moving company that handles anything from single item removals to full scale property relocations with the due precision and efficiency. Our expertise also spans over versatile and flexible options like domestic removals, office removals and comprehensive business removals. Also we offer specialised relocation solutions like piano, artwork and furniture removal. For extra protection of your items during handling and transit we have a professional packing service in place. If you wish to do your own packing, we will provide you with the necessary packing materials and leave you to it. Waste collection such as junk and rubbish removals can also be included as part of your service or as standalone.
Cost wise, our removal services are quite affordable and shouldn't be a problem for your budget. In order to provide customers with fairer, more adequate prices, we give out free, individually prepared service quotes and customised pricing. We have midweek discounts on all moving services, and don't charge extra for public holiday removals.
Most experienced removal team in Bexleyheath
The company maintains countrywide coverage on all deliveries. Pickups and collections of items for removal are done from all areas in and around London. We have full liability insurance. All removals coordinated through our call centre. Work is carried out by specially qualified movers and experienced drivers. We maintain attentive customer support, twenty four hours a day, seven days a week. Customers will receive free, adequate technical advice during all stages of the project.
Our fleet of specially equipped transport vehicles is well-maintained and in perfect running order. Vans are equipped with satellite navigation systems, and make use of hoisting and latching equipment required for heavy lifting. We offer you the best removals in Bexleyheath so take full advantage and make your removal woes a thing of the past. While we do that, you can be out and about doing what you like! Bexleyheath is one of the thirty five major metropolitan and commercial centres of the capital which means you will definitely find something to do. Although, situated nearly twenty kilometres away from Charing Cross in Outer London, Bexleyheath there are many places of interest. For example the clock tower in the centre of the suburb's commerce zone dates back to nineteen twelve and marks the coronation of King George the Fifth. Perhaps the man that made Bexley a true London suburb is Alfred Bean who was a railway engineer and for a while owned Danson House – one of the local manor houses, now a tourist and cultural sight open to the public.