If you choose to handle your own property removal, you must be ready to go through a lot of unnecessary hassles, to incur a lot of unplanned expenses, and to account for all the possible delays and additional setbacks you may come across.
If that doesn't sound like the most efficient and affordable way to move, it is because it is not. Instead, you should get in touch with Removals Sidcup and take full advantage of our professional grade removal services suitable for any purpose, budget and occasion. Whether you need to shift a couple of boxes up the road, or have to relocate your entire property contents to another city, we are the people you need.
We have extensive relocation industry experience in dealing with multiple types of domestic removals, business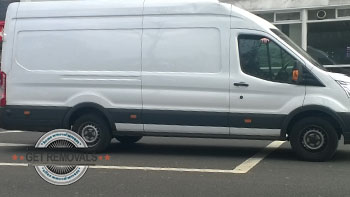 removals, office removals, single item removals, piano removals, furniture removals, even junk removals and rubbish removals. Furthermore, we offer our customers a well-priced packing service for extra protection of their belongings during shifting and transit. Alternatively, we can supply the necessary packing materials and let customers do their own packing.
Low cost, pro removal options for Sidcup clients
When it comes to cost efficiency of our moving services, you can be sure to receive the most affordable and worthwhile removals in the DA14 and DA15 areas. Just put us to the test and see for yourself – you will be left with money to spare, no matter how basic or elaborate your removal project. Our customers will receive free quotes, custom pricing and midweek discounts on all removals. Naturally, we employ only highly experienced drivers and specially trained movers as working with qualified professionals is the only certain way to ensure safe handling, no-damage transportation and timely, intact delivery of your items from A to B.
Save time and energy when moving in DA14 or DA15
When talking safe and speedy transportation and removals in Sidcup in general – we have you covered! Our fleet of specially equipped cargo vehicles varies in size, wheelbase and payload capacity. Plus, our vans are cleaned thoroughly, stocked with enough removal blankets, fitted with hoists and latching equipment for heavy lifting, and equipped with GPS navigation.
Convenience and flexibility are essential to our customers, and to us as well. This is why we maintain round the clock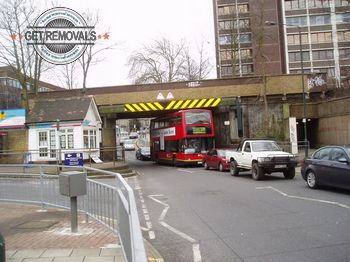 customer support, seven days a week, coordinate all removals through our call centre, maintain wide coverage on all pickups and deliveries, provide valuable removal advisory.
Use your newly discovered free time and the surplus of energy you get from not having to deal with the removal, and explore Sidcup and its places of interest. If you enjoy period architecture, Sidcup can offer you a great mixture of Victorian and Edwardian buildings. If you are wondering why all the parks and green open spaces scattered around – these are the spaces which were once occupied by grand homes and manor houses, which are no more of course. The rest of the housing stock in the area dates back to the nineteen thirties. The suburb is well stocked with shops, stores, eateries, services and amenities situated along two commercial parades. Sidcup has also got a large leisure centre. The area is home to Queen Mary's Hospital.