Why don't you give yourself a break and have us do the heavy lifting of your upcoming removal? We are a fully licensed moving team with an immense expertise in both domestic and commercial removals. Even more we promise you that by hiring our moving company the only duty that you will have towards your relocation is to conduct the final inspection before we call it a day.
We are certain that we will pass your test due to the fact that we always handle the removals in Forest Gate in an impeccable manner. We are the only relocation team in the area that has the practice of constantly upgrading its moving tools and replacing its old instruments with newer and better ones. We are so capricious towards the instruments that we use because of the fact that we firmly believe that the better our moving equipment is the better the quality of our removal services will be.
Expensive, fragile and extra large item removals
Also it is because of our removal tools that we are able to provide to our clients specialized moving services. These include transporting:
Works of art
Industrial equipment
Office machinery
Oversized and super heavy objects
Vintage objects
Musical instruments
Fragile and breakable valuables
Get the best rubbish collection service in Forest Gate on speed-dial
In order to properly prepare for your upcoming removal in Forest Gate, we at Get Removals can provide you with an optimised junk clearance service in E7 which will help you get rid of all unnecessary items that are currently being accumulated on your property. We will collect the rubbish, load it on a specialised truck and drive them to the nearest depot for disposal and recycling. All for a price that will not put a strain on your budget.
As one of the finest places that a person can live in London, Forest Gate definitely attracts a wide range of famous and well-to-do people. Among those who reside or used to reside in Forest Gate, are businesspersons such as Little Chief founder Sam Alper and Mark Stephens, cricketer Ravi Bopara, sprinter Damien Greaves, Olympic fencer Linda Strachan and artists of high repute such as Betsy Schneider, John Bowstead and Walter Westley among others.
Don't assume wrongly that our specialized removals are somehow expensive – on the contrary. In fact all our removal services are provided at cost effective prices because we have always wanted to be a company that is accessible to everybody. So regardless whether you are facing a common relocation or a specialized removal in Forest Gate, we are the company that will provide you the best services at the most reasonable prices.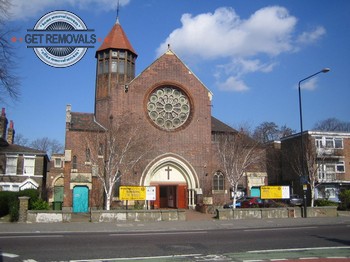 If you require further convincing that we are indeed the finest removalists in Forest Gate please feel free to explore our website in full. Within our website you will find detailed information about our moving company and the numerous moving services that we provide.
As we already mentioned several times we are a Forest Gate based moving company. Forest Gate is a residential area in London and is part of the London Borough of Newham. The area is located at precisely seven miles from the infamous intersection of Charing Cross. Forest Gate is neighbored by Manor Park from the east and Stratford town from the west. Also in close proximity to the area is situated the 2012 Olympic Park which held the 2012 London Summer Olympic Games. The area is served by the Forest Gate Railway Station which was established in 1840 and is one of London's oldest railway stations. The station serves the Shenfield Metro and is used by approximately 2.4 million people on a yearly basis.