If you find property removals to be an unnecessary hassle, then simply don't waste time, effort and resources, but get in touch with us and choose from our wide range of professional grade moving services suitable for almost any purpose and occasion.
When talking top quality removals Beckton based customers should know that we are a well-established, professional moving company that specialises in all types of residential and commercial property relocations, minus the usual hefty price tag of course.
Fully insured removal services in Beckton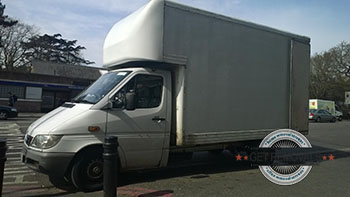 We know that causing damage or misplacement of items in our care is totally unacceptable, this is why we have ensured the safe handling and no-damage transportation of your belongings by working with professional movers and experienced drivers.
The company will provide business and private customers with free, quotes, custom pricing and midweek discounts on all removal services. We have nationwide coverage on deliveries and do pickups from all areas in and around London. We have full liability insurance and the necessary licensing.
Most skilled local movers
Our customers will have their relocation handled expertly from start to end. All stages of the removal will be coordinated by our call centre. We will provide adequate technical advice throughout the project. We maintain attentive round the clock customer support, seven days a week.
Safe and top condition removal vans
Swift and efficient transportation of your belongings is our priority, this is why we maintain a fleet of specially fitted cargo vehicles of different size and load capacity. In addition, all vans are clean and carry a sufficient number of removal blankets, they are also fitted with satellite navigation and all the necessary hoisting and latching equipment needed for heavy lifting.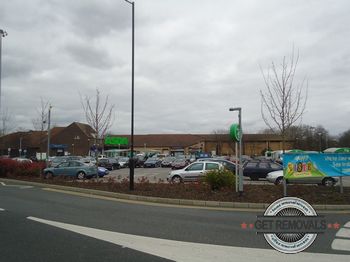 Our services cover general and specific moving requirements, such as domestic removals and office removals, specialised solutions like furniture removal or piano removal. We also offer professional packing service for protection of your items during handling and transit. If you wish to your own packing, let us know and we will deliver the necessary amount of packing materials.
When it comes to professional removals in Beckton we are the sure bet, so make us your top choice and we will not disappoint. Since you won't have to worry about packing and stacking boxes, use the time to explore one of London's popular film shooting locations! Yes, that's right Beckton, particularly the former gasworks, has been the location where famous movies like Stanley Kubrick's Full Metal Jacket were filmed. For Your Eyes Only – one of the double o seven movies starring Roger Moore had scenes shot on location in Beckton.  The area itself originated as an industrial zone serving the needs of growing London toward the end of the nineteenth century. Consecutively, the sewage works and the famous Beckton Gasworks were built and put into operation. With time though, local population increased, and there were a large number of prefabricated homes placed throughout Beckton. These can still be seen at the Chitern Open Air Museum. Since much of the heavy industry is now gone, large portions of Beckton have been included in the Docklands Project for regeneration.