Apart from moderate costs, what else makes a quality removal solution that is worth people's time and money? In our opinion as a professional and well-established moving company, a decent removal service should also provide reliability, safety, efficiency and attention to detail. If this is also your idea of a good property removal, then by all means get in touch with Removals Stratford and let us expertly deal with your property relocation from start to end.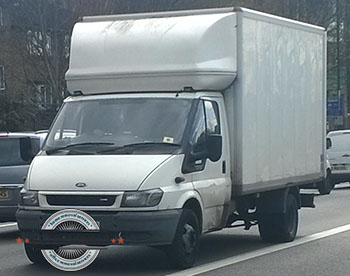 In terms of efficiency and safety of items in our care, customers can be rest assured their belongings will be packed properly, shifted carefully, transported safely and delivered timely. How do we make it happen? Easy!
First of all we work with specially trained movers and experienced drivers all of whom know their work inside out. Our Stratford removal teams are fully qualified and will also deal with packing of your valuables. If you wish to self-pack, which is fine with us, we can provide you with the necessary packing materials for the job at a very reasonable price.
On-time removal competition in Stratford
Our removal drivers will ensure the safe transit and timely delivery of your items to their next destination. Transportation will take place in clean, well-maintained removal vehicles, specially equipped for the job. Our fleet ranges from compact and nimble city vans to heavy duty, intercity transport vehicles.
When it comes to service coverage and expertise, we deal effectively and affordably with all types of domestic removals, office removals, business removals, piano removals, furniture removals, junk removals and many more. Custom tailored service packages can also be arranged for.
When drafting our options for removals in Stratford, we were looking to make our moving services affordable and easily accessible by all private and business customers, this is why we provide free, no obligation service quotes, fair pricing that corresponds to the specs of the job, and handy midweek discounts on all removals.
Choosing to go with us, means you have access to a multitude of important additional benefits, including but not limited to:
Adequate removal advisory throughout the entire relocation;
Specialised removal coordination by our dedicated call centre;
Extra wide coverage on all pickups and deliveries;
Attentive and reliable round the clock customer support, seven days a week;
Full liability insurance;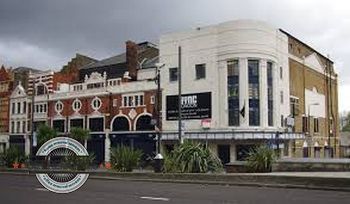 Being able to bypass the stress and hassle of the removal through our efficient and affordable removals, means the entire relocation process will be made less of an ordeal and more of a pleasant chore. Also, customers will have an opportunity to enjoy some of the sights and places of interest in and around Stratford.  The district is identified as one of the major metropolitan and admin centres of the capital which means access to facilities, services and amenities. Stratford follows the classic path of development, so common to many suburbs of the capital. Originating a as an agrarian settlement, Stratford became heavily industrialised through the arrival of the railways in the first half of the nineteenth century. In more recent decades, there has been a notable shift from industry to commercial and cultural development in the area. Stratford was one of the main areas to host the twenty twelve London Summer Olympics, this has facilitated positive change and further regeneration of the locale, which is still in full swing.