Book our removal company to handle your relocation in Upper Norwood start to finish
Whether you are moving your household or office, moving long distance or just down the road, property removals are always the same – they require time, effort and expertise, as well as a decent amount of muscle. Don't worry about organising and dealing with your own home or business relocation as Removals Upper Norwood will do that for you – quickly, affordably and without any other hassles or issues along the way.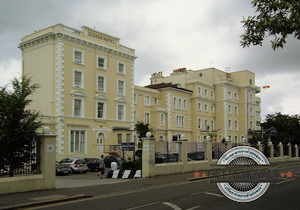 Being a professional moving company with years of industry experience, we have more than enough capacity, expertise and professionalism to organise, conduct and complete successfully your removal – no matter how complex or elaborate the job. Our specially trained movers are skilled in dealing with a large number of services, including domestic removals, office removals, business removals, furniture removals, piano removals, waste collection solutions, single item removals and many more.
Naturally, professional packing is also on the list. Our packing service will not cost you much, but it will give you much needed peace of mind. Optionally, customers can do their own packing, in which case we will provide them with the necessary packing materials at a very reasonable price.
Your belongings will be transported over to their next destination in a safe and efficient manner by our experienced drivers. Our guys are behind the wheel of specialised removal vehicles ranging from compact and nimble city transports to heavy duty, intercity removal vans. Our fleet is specially fitted for heavy lifting, and all vans have satellite navigation systems.
Removals Upper Norwood knows that key to success is not only professionalism and punctuality, but also attentive customer service and cost efficiency of our removals. This is why we:
Provide free quotes, flexible pricing and handy midweek discounts on all moving services;
Maintain twenty four seven customer support provided by helpful and friendly consultants;
Offer professional removal advisory and extra wide coverage on all services;
Have specialised removal coordination and full liability insurance coverage;
We maintain good short notice availability in the SE19 postal area. A few interesting facts about Upper Norwood which is part of the SE19 district – the suburb is geographically part of three London boroughs – those of Bromley, Croydon and Lambeth. Geologically Upper Norwood sits along the London Clay Ridge. As expected, the more valuable housing in the area is situated on top of the clay ridge, with a mixture of real estates from the eighteen and nineteen hundreds below it. The hill which the clay ridge forms, provides for lovely panoramic vistas of Central London, Croydon and the North Downs. The suburb sits on one of the highest points above sea level in the capital. Once Upper Norwood was covered by a dense, natural oak forest which was, you guessed it – the Great North Wood. Local folklore states that the timber used for building the flag ship of the great Sir Francis Drake, namely The Golden Hind were cut from the Great North Wood, right here in Upper Norwood. The Great North Wood was a favourite weekend retreat for many Londoners who kept visiting the forest for recreation, all the way up to the eighteen hundreds when urbanisation began to take over.