The best choice for Coulsdon residents when it comes to removals
Full scale property removals require professional expertise. Dealing with the removal on your own is an option, but some specialised assistance makes life a lot easier. By using professional removal services provided by Removals Coulsdon you save time, effort and money.
First of all, the entire removal will be expertly taken care of from start to end, this also covers prep work and follow up if necessary. This means you save time from having to organise and worry about different stages of the relocation. More so, we will have everything wrapped up and ready to go within the required amount of time, without any costly delays as we work with professional movers and experienced drivers.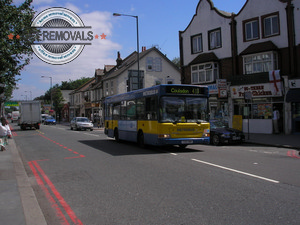 Second of all, you save effort and resources from having to deal with packing, sorting, loading of items etc. as our movers will do this for you with professional pace and efficiency. Specialised packing will be part of your removal service package. Delivery of packing materials necessary for self-packing is also available. Loading and securing of your belongings on board our transport vehicles is also handled by the movers for more efficient and safe transportation.
Last but not least, you save money from all the small expenses you need to cover as everything required will be included in the price of your removal. More so, we provide all customers with free service quotes and customised pricing that corresponds to the actual specs of the job – fair pricing means more money in your pocket at the end of the day. Since we are looking to make our moving services even more efficient and worth your while, we also offer midweek discounts on all removals.
Besides fair prices and comprehensive coverage, our private and business customers will enjoy additional benefits like:
Round the clock customer support, seven days a week;
Nationwide coverage on all removal deliveries;
Collections available throughout London and surrounding areas;
Coordination of the entire removal by our dedicated call centre;
Removals Coulsdon is an experienced moving company and as such we know the importance of safe and efficient transportation. In light of this, we own and maintain a fleet of cargo vehicles which are:
Have different wheelbase, size and payload capacity;
Are cleaned thoroughly after every job and restocked with safety blankets;
Have GPS navigation;
Are fitted with hoisting and latching equipment necessary for lifting and securing of heavy loads;
We deal with all types of domestic removals, business removals and a range of additional services like rubbish and junk removals, and many more. Since you won't have to deal with packing and stacking boxes as we have that covered, you got more time to explore Coulsdon and its long history. The area shows evidence of Saxon and Iron Age habitation. There are Saxon burial mounds and Iron Age field and irrigation systems still visible in the area. During the centuries after, Coulsdon was under control of three manor families in consecutive order. The first industrial developments and organised economy in the area was quarrying. The last such operation closed down in the nineteen sixties. Modern day economy has somewhat suffered during the last two decades with many large businesses being closed down. However there are big plans for new commercial and residential developments in Coulsdon.