Why go through all the stress and hassle of having to organise and deal with your own property removal, when you can have Removals Stockwell handle the entire relocation from start to end, with minimum fuss, and at a very reasonable price?
Not only that, but we will also spare your items from damage or misplacement during handling and transit. In order to make it happen, we work with specially trained movers who have the necessary skills and expertise to deal with every stage of the relocation accordingly. This also applies to our experienced drivers who will do their best to have your belongings transported safely and delivered timely to their next destination.
Well fitted removal vans for booking in Stockwell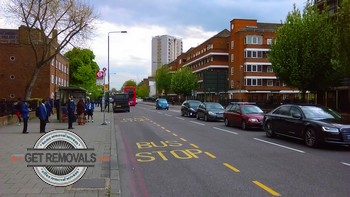 Removal of your belongings will take place in one (or more) of our specialised transport vehicles, which:
Range in size, wheelbase and payload capacity;
Are cleaned thoroughly after every removal and restocked with safety blankets;
Equipped with hoists and latching required for lifting and securing of heavy objects;
Fitted with satellite navigation systems;
No matter how basic or elaborate your removal requirements, we have a service to cover those in full, choose from excellent relocation solutions including but not limited to:
Domestic removals
Office removals;
Business removals;
Piano removals;
Furniture removal;
Rubbish removals;
A professional packing service is also available through us. Don't skip in on packing, as this is one of the most important aspects of safe and efficient property relocation. If you wish to self-pack, which is fine with us, let us know and we will deliver a full kit of industry grade packing materials to you.
When it comes to affordability, our removal services will surprise pleasantly with their cost efficiency, i.e. all private and business customers will receive:
Free, no obligation service quotes;
Fair, flexible pricing;
Excellent midweek discounts on all moving services;
Convenience and reliability of our services are very important to customers this is why, Removals Stockwell:
Maintains punctual and attentive customer support, twenty four hours a day, seven days a week;
Provides valuable removal advice during all stages of the relocation;
Double checks and coordinates all stages of the removal;
Maintains nationwide coverage on all deliveries, and does pickups throughout London and surrounding areas;
Holds full liability insurance;
Cost-efficient and reliable international moving help based in SW8 and SW9
We have built a large network of partners that enable us to handle international removals from Stockwell SW8, SW9 to many destinations in Europe. Do not hesitate to give us a call in case you need assistance with moving from Stockwell to Edinburgh, Dublin, or to any city in France or Spain for example. We will tailor an individual plan for your removal project, and stick to it so that optimal results are achieved.
One of the most important upsides of using our specialised removals is the convenience and peace of mind you get. More so, you have extra free time and more energy to do be doing other things – like running some errands downtown or just killing a few hours in some sightseeing and shopping. Stockwell, is not the best part of inner London, but you are close to other central parts of the city so go for it. Unfortunately Stockwell was known to be one of London's poorest districts, and has been for many years. Now however, the area is up and coming, and going through a transformation. Regeneration in Stockwell is expected to be swift and successful due to the area's close proximity to Central London, and its excellent transport links. Stockwell is known as Little Portugal – due to the high number of Portuguese origin residents. The local cafes, restaurants, bakeries and eateries reflect the culture and custom of the Portuguese so enjoy a traditional meal, or check out some of the Portuguese delicatessens.
Stockwell benefits from its central location, as well as the fact that the area is serviced by a number of Tube stations that are connecting it to the rest of the present day London metropolitan area. Those stations include Stockwell, Brixton, Clapham North, Vauxhall and Oval. Stockwell has such a prominent Portuguese community that is often referred to as "The Little Portugal". Famous local residents include Roger Moore, Dot Rotten and Edward Thomas among others.