Welcome to our company website. We want you to know that are several ways to approach a relocation but the most efficient way is to hiring out team of movers. As a moving company we know very well how to plan and conduct a relocation in a flawless manner. Even more by hiring us you will give yourself a well deserved break as we will do all the packing, lifting, loading and transporting.
Presently we are known to be the removal company in Gipsy Hill with the largest array of man and van services. We have an immense service list because we want to be able to cover a wider pool of potential needs. Our services are flexible and will cover all your relocation needs. We have listed down below a small portion of our services and sub-services.
Home removals

Full domestic removals
Partial domestic removals
Tenancy removals

Commercial removals

Full commercial removals
Partial commercial removals
Heavy duty removals

Individual services

Packing and unpacking services
Loading and unloading services
Transportation services
Moving consultations
Furniture removals
Moving insurances

Rental services

Removal vehicle rental
Moving equipment rental

Specialized services

Waste collection
Relocation of works of art, musical instrument and vintage items
Delivery services
Vehicle removals
Hire the most reliable removal team working in Gipsy Hill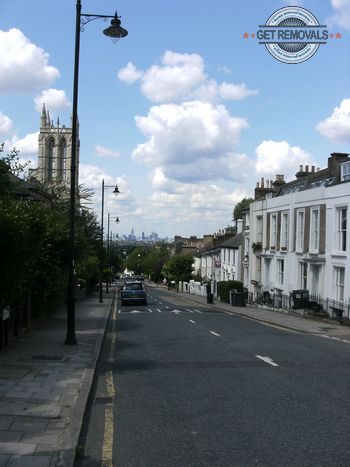 We are able to provide all these removal services and much more because of our immense staff of highly qualified and capable removal experts. We have managed to gather a perfect team of packers, carriers and drivers by following a strict employment policy that allows us to filter out the great workers from the mediocre ones. We hire only the best workers because of the fact that we aim to offer the top moving services in Gipsy Hill.
Movers in SE19 and SE27 you can count on
We do removals in Gipsy Hill better and on more competitive prices than any other moving company currently operating in the area. If you want your home removal or office relocation in Gipsy Hill carried out in accordance to all industry standards, while guaranteeing no strain is going to be put on your budget in the process, just get in touch for reservation today. We will handle the rest for you.
We are seated in the London area of Gipsy Hill. The area is located in South London and is part of the London Borough of Lambeth. The area of Gipsy Hill shares common borders with the London boroughs of Croydon and Southwark. The area is home to some of London's most acclaimed schools such as the Elm Wood Primary School, the Kingswood School, the Paxton Primary School and the Norwood Park School. The Anglican Christ Church on Highland Road is perhaps the most renowned landmark of the area.
Located right on the border between Southwark and Croydon, Gipsy Hill is an area in south London that is shared between the SE19 and SE27 postal districts. Gipsy Hill is serviced by Gipsy Hill Railway station which connects the neighborhood to Central London in a comparatively quick and efficient manner. The area is home to several very good schools like Elm Wood, Kingswood and Paxton schools, all part of the so called Gipsy Hill Federation.