Moving places can be an exciting thing, at the same time though, the actual removal process can become quite a challenge in itself, as usually there are too many aspects and issues to consider. One such situation would be a perfect setting for our professional removal services.
Removals Vauxhall are the local movers you can trust. We will provide our private and business customers with affordable, efficient and straightforward moving services that cover the entire relocation from start to end. With us, there will be no extra fuss or unnecessary hassles – we get down to work, no buts no exceptions.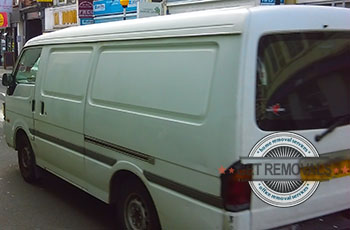 Our expertise spans over residential and commercial property removals of different scale and complexity. We handle effectively:
All types of domestic removals and office removals;
Fully comprehensive business removals;
Specialised piano and furniture removals;
Cost efficient waste collection services;
Pack for your removal with top grade supplies
Customers are advised to use the specialised packing service we offer with each of our removal solutions. Although we work with experienced and well-organised removal teams, extra protection of your belongings during handling and transit is always a good thing. Should customers wish to do their own packing, we will provide the necessary packing materials without excess cost.
Naturally, the entire relocation, including prep work will be carried out by specially trained movers who possess the necessary practical skills and technical expertise to avoid damage and other errors during handling and loading.
Transportation of items in our care will be done in a safe and efficient manner, in one or more of our specialised removal vehicles, driven by our experienced drivers. The removal vans we operate are of variable size, wheelbase and payload capacity thus giving us extra transport flexibility and efficiency. All vehicles are clean, equipped for heavy lifting and use satellite navigation.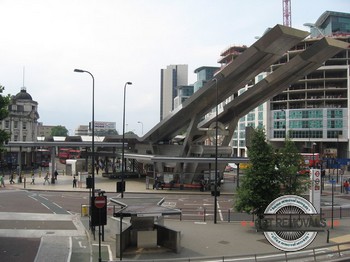 If customers are worried about hefty service prices or any other additional charges – they shouldn't be. Our Vauxhall removal business is A – the most affordable moving company in the SW8 area, and B – cost efficient on every job no matter how big or small. On the same note, our customers will be given free, individually prepared service quotes as well as customised pricing that meets their budget requirements in full.
Some of the other service advantages that we have made available to customers include round the clock support, wide service coverage, removal advisory, full liability insurance, specialised removal coordination.
All in all this adds up to a genuinely good removal solution that saves you a ton of hassle, and a decent amount of money. While we deal with the removal, customers can be out and about doing what they like, for example getting to know one of London's well known inner districts – Vauxhall. It is believed that the area takes its name from the head of King John's mercenaries – Falkes De Braute. He owned a large home in the area, called Falkes Hall, thus the corruption of the two words into Vauxhall. Another name theory suggests that the Russian word for train station which is pronounced similar to Vauxhall is the origin of the name. The theory is supported by the presence of a Russian Delegation in the area, around the same time when the suburb became officially called Vauxhall.