If you experience mild anxiety and acute frustration when faced with a property removal project, then you need a good dose of our professional removal remedies. Removals Seven Kings specialise in all types of domestic removals and business removals, and will handle the entire project with near surgical precision and efficiency.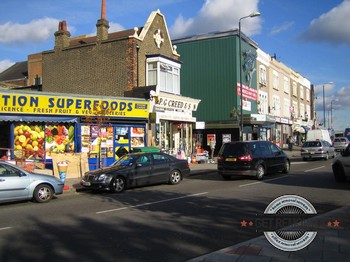 Being a professional moving company with plenty of experience under our belt, we are also able to handle specialised relocation requests like comprehensive business removals, tricky piano removals and furniture removals, tough tasks like rubbish and junk removals and many more. Furthermore, we offer our customers access to highly effective and inexpensive packing service. We recommend using the service, regardless of how basic the removal or how valuable the items being shifted. Optionally, customers can do their own packing, if so we will deliver a full kit of industry grade packing materials at a very reasonable price.
In order to ensure safe handling and no-damage transportation of items in our care, we go to some lengths. But we won't bore you to death with details on safety practices, loading techniques etc. we will just say that we work with specially qualified movers and highly experienced drivers as working with the best in the industry is the right way to go. Rest assured, your belongings are in safe hands, literally.
Budget-friendly removal services you can book in Seven Kings, IG3
Cost efficiency and affordability are crucial to our customers and us as a professional service provider. In light of this, we will prove all private and business customers with:
Free of charge, non-obligatory service quotes;
Fair, custom tailored pricing corresponding to the specs of the job;
Handy midweek discounts on all moving services;
Our figures are unburdened by hidden fees or unmentioned additional charges. We will provide spot-on removal advisory throughout the relocation and will coordinate all stages of the project through our dedicated call centre as to avoid delays or such issues. Our customers will be happy to know that we maintain punctual and reliable round the clock support during all days and have extra wide coverage on collections and deliveries.
Most reliable transportation vans and trucks
A few words about our transportation means, Removals Seven Kings owns and maintains a large fleet of removal vehicles. Our transport vans are:
Well-maintained, undergo regular technical inspections;
Of variable, size, wheelbase and payload capacity;
Cleaned after every job and restocked with safety blankets;
Fitted with satellite navigation systems;
Equipped with hoists and latching for heavy lifting;
While we deal with the removal for you, why not use your time for more pleasant things like checking out some of the local history and places of interest around Seven Kings. The area's distinctive name, has nothing to do with kings, least of all seven of them. In fact, Seven Kings is an adaptation made on resemblance of the original area name to the English language phrase seven kings. The original name of the locale is believed to have been Seofecingas, which translates to settlement of Seofoca's people. Seofoca is likely to have been the local Saxon chief at the time. In order to make the etymology of the name catchier and more ferry-tale-like, there is a whimsical story explaining that once upon a time, seven royal huntsmen showed up at an elevated clearing of the Hainault Forest, and their seven horses drank simultaneously from a stream next to them.