Specialised assistance will make your property removal swift, efficient and hassle-free. A professional relocation service organised and provided by Removals Snaresbrook will get the job done right, plus it won't cost you silly money, quite the opposite – we are arguably the most affordable moving company in the E11 district.
We are very thorough and meticulous in our work, down to the smallest detail. Our expert removal teams made up of specially trained movers and experienced drivers will approach and handle your relocation with professional pace, precision and efficiency. We will deal with everything from start to end including prep work. Our movers will also handle the packing of your items as they have the skills and expertise to do this right. If customers wish to do their own packing, they are welcome to do so, in that case we can provide the necessary packing materials.
Top grade removal vans and trucks for moving in Snaresbrook
Transportation is an essential aspect of our removal services, this is why we own and maintain a large fleet of specially equipped removal vehicles ranging from compact city vans to heavy duty transport vehicles. Our vans are cleaned thoroughly after every job. They are also fitted with satellite navigation systems and make use of hoists and latching equipment required for heavy lifting.
We will provide business and private customers with fair, individually prepared service quotes and flexible pricing that meets specific budget requirements. Our quotes and prices are free of any hidden fees or unmentioned additional charges.
Our removal services in Snaresbrook provide customers with the necessary convenience, flexibility and reliability. This is why we have customer support available twenty-four hours a day, seven days a week. All removals are coordinated through our dedicated call centre. We offer excellent midweek discounts on all moving services. We provide spot-on removal advisory for the duration of the project. We have nationwide coverage on all deliveries and do pickups in all areas in and around London.
Very convenient supplementary services for E11 clients
Some of the more popular services we offer include domestic removals, office removals, comprehensive business removals, specialised piano and furniture removals, junk and rubbish removals and many more.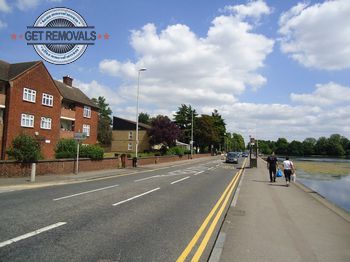 Not having to deal with tough and time consuming removal chores, as we have those covered, means you have more time and energy to do what you like. If by any chance you wish to go for a quick walk through Snaresbrook while we do the heavy lifting, here is some valuable information about the district.
The area is described as an elegant and well-preserved residential district. The suburb evolved from a coaching stop in the late seventeen hundreds. The area houses the oldest pub in this part of London – the eighteenth century Eagle Hotel. However, these days the pub has been transformed into a roast restaurant. Most of the housing stock in the district dates back to the Georgian era. Snaresbrook Crown Court, which was previously the Royal Wanstead School was originally an infant orphan asylum founded by the Belgian king Leopold the First in eighteen forty three. Snaresbrook has a conservation area, situated along Hollybush Hill and Woodford Rd. The area is an interesting statistical reversal as the number of senior citizens households outnumber those with dependent children.