We know how stressful and strenuous getting your home or office moved to a new location might be. However, things are much easier when you have booked our team – a professional removals Newbury Park based contractor. We know how to make your life easier and a lot more hassle-free. Do not hesitate to get in touch with us whenever you need help with moving projects of any scale and level of complexity.
Most skilled removal experts you can hire in Newbury Park, IG2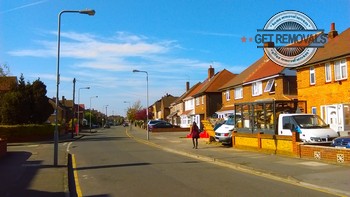 Our moving technicians are all very experienced, skilful and motivated individuals. What is equally important however is the fact that they are licensed to carry out relocations not only in Newbury Park but the rest of the country as well. This means that no matter whether you have to get your property relocated across the street, to the other side of the Greater London area, or in Birmingham, we would be able to provide you with efficient and satisfactory help.
We have been carrying out removals  in Newbury Park and the rest of the capitol for some years now. Thanks to the experience and knowledge we have gained through tackling thousands of projects, we have come to know the industry inside out. No matter what your needs and preferences are, we are going to:
Tailor an individual plan for your project that will cover them.
Arrange the time for our technicians to come carry out the job completely in accordance to your schedule.
Do all the packing, heavy lifting and driving for you.
Complete the project in a timely fashion and up to the most satisfactory results.
Offer you full insurance liability and some of the most competitive prices to be found not only in Newbury Park, but in London as a whole.
Get in touch with our 24/7 customer support
If you want to know how much exactly getting the job done by us is going to cost, just give us a call on our around the clock customer support phone, or request your free quote via e-mail. In any case, we are looking forward to being at your service.
The Ilford district of Newbury Park is a comfortable residential suburb very near the border of north east London with the countryside. It is a nice place to set up your home in. Among the amenities the local community takes the greatest pride in is the post-war bus shelter (work of the renowned architect Oliver Hill) near the Tube station, which got a Festival of Britain award in 1951. Newbury Park is a multicultural community, with a considerable Jewish minority – a fact that be easily deduced by the three synagogues that have been built here.  Newbury Park also has a number of open green spaces with leisure, sports and recreational facilities in it. The majority of the population of the district commutes on a daily basis for work in the big commercial districts nearby, as well as in the City, so if you are looking for such a place, Newbury Park would be a good choice.