Anyone who has had to organise and conduct their own property removal would know all too well how demanding and complex property relocations really are. First of all, moving places is hard work and takes a lot physically, especially if you have limited manpower at your disposal. Second of all, dealing with the removal on your own effort usually ends up costing you more money and resources than initially anticipated as there are numerous little expenses to cover. Last but not least, a properly organised removal is a damage-free removal. In other words, all measures should be taken to prevent damage to items during handling and transportation – a seemingly easy thing to do, when in fact it is not.
At Removals Clerkenwell you have access to a large number of professional grade removal services that give you the necessary affordability, reliability and coverage. Our service range covers general and specific removal requirements. We will handle the entire relocation from start to end and ensure all stages of the process are completed safely and on time.
Affordable commercial and domestic removals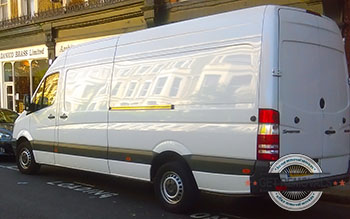 Just a quick overview of our main moving services: We organise and carry out all types of domestic removals as well as most types of office and business removals. Customers looking for specialised relocation solutions like furniture removal or piano removal can take advantage too – we guarantee safe handling and no-damage transit of high value belongings. Waste collection services like junk and rubbish removal are also available as standalone or as part of the removal package. Professional packing service is on offer too, we recommend using this service option for extra peace of mind. Delivery of packing materials required for self-packing can be arranged for.
Thorough and wholesome service
Our efficiency and affordability are second to none. Removals Clerkenwell provides private and business customers with great value for money removals that always deliver the required results. Furthermore, the company:
Works with specially trained movers and experienced drivers all of whom know their work inside out.
Maintains a large fleet of specially equipped cargo vehicles of different size and payload capacity;
Has full liability insurance and wide coverage on all deliveries and pickups;
Coordinates all removal through our dedicated call centre;
Maintains helpful round the clock customer support seven days a week;
Customers will receive free, no obligation service quotes and customised pricing that meets specific budget requirements. Midweek discounts are available for all removals.
Safe storage from Get Removals
If you need to put away part of or all your goods to storage at a secure location we at Get Removals have just the solution for you. We maintain comfortable, clean alarmed storage facilities in Clerkenwell EC1 and the surrounding areas. Access is easy and available 24/7 for both short term and long term storage in EC1. Units vary in size from locker sized ones to large spaces that can accommodate many boxes and crates – up to 100 cubic feet.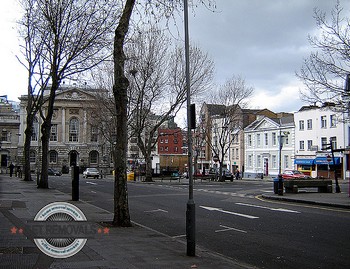 Our movers will have everything wrapped up and ready to go in a jiffy, in the meantime take the opportunity to get to know Clerkenwell and of course the rest of Central London. The area was once known as Little Italy as there was a large Italian population from the eighteen fifties to the nineteen sixties. Over the last couple hundred years watchmaking and watch repair were the main economy in the district. The well after which the suburb was named (Clerk's well) was thought to be lost, but it was rediscovered in the nineteen twenties. After the monasteries were dissolved (the area had strong monastic traditions until then), in the end of the seventeen hundreds Clerkenwell became a fashionable residential area in the central parts of the capital.
According to the most recent census, the population of Clerkenwell EC1 is 11 490. The area boasts a number of pretty notable residents, both past and present, including but not limited to founder of No.1 Traveller, entrepreneur Phil Cameron, X Files actress Gillian Anderson, the first female boxer in history Elizabeth Wilkinson, novelist and noted screenwriter Anthony Horowitz and even Vladimir Lenin, the father of the Russian Communist Revolution.