One can conduct a proper relocation only by planning each step of the removal meticulously. So if you have never conducted or planned a relocation before, don't risk it and use our moving services. We are a professional man and van company that will not only plan your relocation meticulously but execute it flawlessly as well.
At the moment we are the most sought moving company in Northolt because of the fact that we provide the finest man and van services in the area. Aside of the fact that we provide high quality removal services, we also provide pet-friendly man and van services. We have tailored our services to be pet-friendly because of the fact that pets just like humans do experience stress and anxiety when they are moving away from their known environment. This means that by using our moving services you will not only ease your removal in Northolt for yourself but for your pet as well.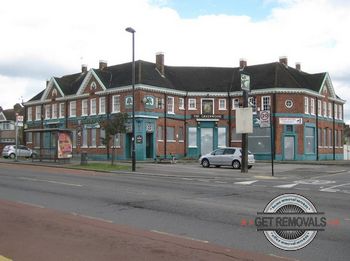 We provide and maintain a large selection of removal services, so you can be more than certain that we will be able to provide you the relocation services that you seek. To us it doesn't matter whether you are facing a commercial or domestic removal in Northolt due to the fact that we have all the necessary assets to handle both types of relocations. Also bear in mind that the volume of your belongings is of no concern to us because we have a large armada of removal vehicles that can easily haul any load anywhere.
Safe furniture removal to any part of Northolt
To our knowledge we are the only man and van company in the area that provides furniture removals as a standalone service. We provide furniture removals as a separate service because:
We know and understand that most people have difficulties moving their furnishings
We know that most people don't have the necessary vehicle to deliver their newly bought furnishings
It expands the business possibilities in front of us
We are based in the town of Northolt and this is why we operated mostly in the area. The town lies in the northwestern parts of London and is part of the London Borough of Ealing. The town is classified as a residential area and has a population of approximately 40,000 people. Despite being a residential area, Northolt has its own commercial area where several shops, public houses and eateries as situated. The town is home to several well-known landmarks the most visited of which is the church of St. Mary the Virgin. The church was built during the 14th century and is located on a hill that overlooks the oldest parts of the area. The town is connected to the remainder of the capital via rail and several bus routes.