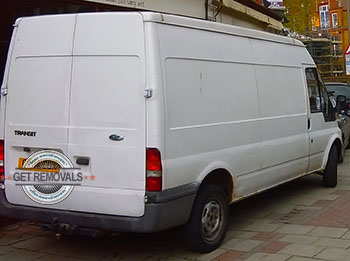 Give us ten minutes of your time to convince you that we are the finest removalist in the London area of Greenford. We have been in the relocation business for numerous years and you can be certain that we have seen it all, done it all. In fact we have worked on so many removal job throughout the years that today we can confidently say that we are prepared for any project our customers need us to handle..
Experienced removal experts Greenford clients can rely upon
However being an experienced moving team isn't our finest asset. We believe that our biggest advantage over the other moving companies in the area is our immense armada of removal vehicles. We have invested heavily into different types of removal vehicles because we want to be able to provide to our clients all types of removals from common swift relocation to heavy duty and specialized relocations. Every single one of our vehicles is fitted with the latest and most accurate navigational features. This means that our drivers can easily find any address not only within the area of Greenford but the entire United Kingdom. Also the navigational systems that we use allow our drivers to avoid all roads that are closed due to traffic or repairs. It is because of this fact that to date we have never failed to complete a delivery within the predetermined timeframe.
Quickly organise your move
To our knowledge we are the only moving company in the area that provides a 24 hour client support. We want our clients to know that they can call us at any time of the day to handle their removals in Greenford. Note, we're the team in the area with, by far, the best short notice availability. Even more we can honestly say that to date we have never turned down a job, so you can be more than certain that we won't decline you removal services.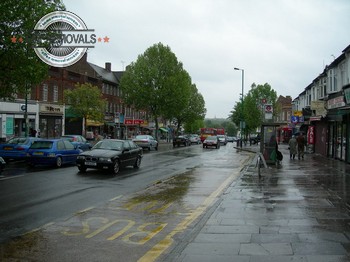 We have tailored our services to be handicap friendly because we believe that people with limited mobility should be able to benefit from top notch removals services in Greenford, as well. Even more our services are tailored so perfectly that they allow handicapped people to take part in their own removals. To learn more about:
our handicap-friendly removal services
removal fees
company policies
work ethics
the company as a whole
Please feel free to call us at any time and we will gladly provide you the information that you seek.
Best prices in Greenford, UB6
We can easily accommodate any relocation budget due to the fact that we work with cost effective prices which we form by taking into consideration the one of kind parameters of each property removal in Greenford for which we are contacted. We have chosen to work with custom based fees because it makes us an accessible company and allows us to maintain a perfect ratio between the quality of our services and our moving rates.
As we mentioned above we are a Greenford based man and van company. The area of Greenford is classified as a suburban area and is part of the London Borough of Ealing. The area lies in the western parts of the city and is also part of the UB6 postal code district. Before becoming a London suburb in 1965, Greenford was a parish in the former county of Middlesex. The most renowned landmarks of the area are the A40 which is one of London's main roads, Horsenden Hill which is one of London's highest points with a height of 85 meters above sea level and the 14th century parish church of Holy Cross.
The district of Greenford is home to several well-known educational facilities such as The Cardinal Wiseman Catholic School which was founded during the late 1950s. At the moment it has a student body of over 1.900 pupils between the ages of 11 and 18. Among its most notable graduates are footballers Aaron Pierre and Ruben Loftus-Cheek, musicians Vadim Pruzhanov and Jason Roberts, comedian Javone Prince and many more. The Ravenor Primary School is another high profile local educational institution.