Moving places can be stressful, even hectic. Sometimes moving is not only that, but costly and frustrating too. Most of the time specialised removal services are the most sensible and efficient way to conduct the relocation. If you are in the market for well-priced, good quality moving services then come straight to us where you can find and choose from a large number of top grade removals Acton  customers will surely appreciate our punctuality, dedication and professionalism.
What makes everything even better is that we will not charge you silly money for our services – quite the opposite actually. Our removals are adequately priced, plus all customers will receive free quotes and customised pricing
Safest removal solutions in Acton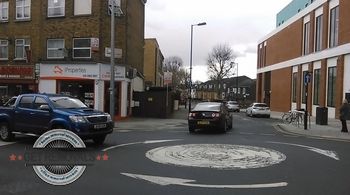 Being a professional moving company means we have to ensure the safety of items in our care. This is why we work with specially qualified movers and experienced drivers with many years behind the wheel. We will avoid damage or misplacement of your belongings at all cost.
Our removals are quite versatile and flexible enough to suit almost any purpose and occasion. Customers can choose from top quality options like:
Swift and inexpensive furniture removal;
Cost effective office removal and business removal in Acton;
Efficient, end to end domestic removals;
Specialised piano removals;
Different waste collection services, including junk removal and rubbish removal;
We also offer professional packing service* for extra protection of items during handling and transit;
*Optionally we can supply you with the necessary packing materials so you can do your own packing.
Our customers can enjoy punctual and reliable customer support twenty four hours a day, seven days a week. All aspects concerning your removal, will be coordinated through our call centre. We are fully registered and licensed to operate countrywide. The company holds full liability insurance.
As expected, our removal services in Acton give customers many advantages, such as:
Free quotes and customised pricing – we like to keep things fair;
Midweek discounts on all removal services;
Nationwide deliveries, pickups are done throughout London and surrounding areas.
We maintain a fleet of transport vehicles, fitted for heavy lifting with specialised tools and equipment. Vans will arrive with a clean set of removal blankets. All vehicles are equipped with GPS navigation systems and cleaned thoroughly after every job.
While we deal with your removal, you get a chance to explore the area with the most train stations in London. Acton is served by a total of seven train stations! Acton was founded in the Anglo-Saxon times, the area's name means an oak tree farm. The district was put on the map so to speak in the seventeenth century when a number of springs were discovered. The springs were capped into health spas and the area became one of London's health spa areas. These days, Acton is pretty much your typical London suburbia, though it has its own characteristics and appeal in some respects. The local high street is well stocked with businesses and services. The high street hosts a weekly farmers' market every Thursday.