Being able to delegate tough and tedious removal chores like packing and stacking, to qualified professionals without having to pay a small fortune, or have your stuff broken or lost is a godsend in every respect. But is there a way to make it all happen? Yes there is, and that would be as easy as getting in touch with Removals St Pancras where we can offer you a large choice of versatile and inexpensive removal services suitable for any purpose, budget and occasion.
Our diligent and well organised removal teams have the required skills and expertise to deal effectively with anything from basic single item removals, to full scale commercial property relocations. This also includes domestic removals, office removals, business removals, piano removals, furniture removals, rubbish removals and more.
Solve your removal planning problems with a simple call to the best movers in St Pancras, WC1
Not that we tend to break or lose items in our care, but we recommend for customers to take full advantage of our well-priced packing service for extra protection of their items during handling and transit. Alternatively, customers can do their own packing, in that case we can deliver a full kit of industry grade packing materials to them.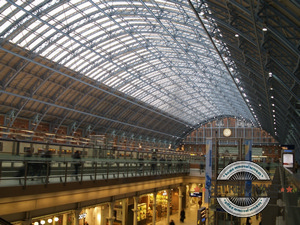 Efficiency, punctuality and reliability are synonymous with our moving services. Our experienced drivers and specially trained movers will work in perfect sync with one another in order to have everything wrapped up and ready to go, and then delivered to its next destination without any hiccups along the way.
Swift and efficient transportation is something we are very serious about, this is why we own and maintain a fleet of specialised removal vans, of different size, wheelbase and payload capacity. Our vehicles are clean, will arrive fully equipped with safety blankets and hoists and latching required for heavy lifting.
Cost wise, we can offer our customers the best priced removal services in the entire WC1 area. Affordability and cost efficiency are our commitment in strive to be the best local movers. In light of this, our customers will be provided with free quotes, customised pricing and handy midweek discounts on all removals.
Removals St Pancras has more good stuff in store, take a look at some of the major service advantages we offer:
Reliable and attentive round the clock customer support, seven days a week;
Coordination of all removals through our dedicated call centre;
Valuable removal advice provided for the duration of the service;
Extra wide coverage on all collections and deliveries;
Full liability insurance and licensing;
We do the most cost efficient removals available in St Pancras, WC1
Looking to secure the most affordable moving quotes in WC1? Then we have exactly what you need – our cost efficient relocation services are of the highest quality, though without the high moving costs. We will make your relocation project quick, efficient and budget-friendly. We are amongst the most respected and reliable removal firms in the district, we work with specially trained movers and packers who take special care and attention when handling and shifting items. The removal jobs we undertake are planned, conducted and completed with professional pace, precision and efficiency. Our van removals are available for booking seven days a week.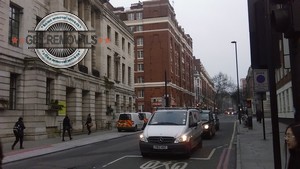 All this convenience and efficiency means only one thing for our customers – fewer things to worry about, and the opportunity to be out and about while we do the heavy lifting. According to some of the area descriptions of St Pancras, one would think there is nothing but churches and cemeteries in the area, but worry not, there are also other landmarks that are worth seeing. The emphasis is on Old St Pancras Church – believed to be one of the oldest Christian places of worship on the British Isles. The church was abandoned, and so was the particular portion of St Pancras, in the eighteen forties due to flooding. Local population moved to Kentish Town.
St Pancras is an area near Central London. In the old days, the name was applied to a various officially designated spots and zones in the area. Nowadays, St Pancras is the name of the local train stations, and is also used to designate certain high end venues and locations nearby.