There are two ways to conduct a relocation, the hard and time consuming way which is to execute your relocation on your own and the easy way which is to hire our man and van company. We strongly advise you to opt for the latter approach because by hiring us you won't have to do anything as we will take care of your entire removal from start to end.
Diverse and very flexible moving services in Woodford Green
If you are wondering why you should hire our moving company and not another the answer it quite simple. You should hire us because we are the local removal company in Woodford Green with largest array of removal services. Our selection of moving services is so immense that we we've added an extra layer of diversification and customisation. When you call us to book a moving team, they will be able to help you with:
Home removals

Full home removals
Partial home removals

Commercial removals

Full commercial removals
Partial commercial removals

Standalone services

Packing services
Loading services
Transportation service
Sale and delivery of packing supplies

Rental services

Moving van rentals
Moving equipment rentals

Specialized services

Heavy duty removals
Waste collection
Furniture removals
We are able to provide all these removal services and many more because of the fact that we have the finest workers in the area. We have managed to gather a great team of removalists who can handle any removal in Woodford Green by following a strict employment policy. We have an employment policy because we want to work only with the best and most accomplished moving experts.
Organise a removal in a just a couple of minutes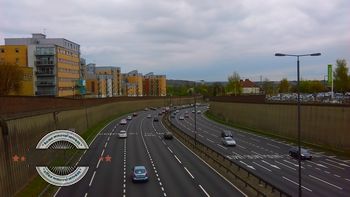 If you'd like some more information before booking us for a removal in Woodford Green, please give us a call so that we can present you more information about our company. We will also quickly draft and send you your personalized free quote so that you can see with your own eyes that we don't just talk the talk but walk the walk as well.
As you have already understood we are seated in the London area of Woodford Green. The area is located in North East London and is part of the London Borough of Redbridge. However a small portion of the area is situated in the neighboring Borough of Waltham Forest. Before becoming a London area in 1965, Woodford Green was part of the historical county of Essex. The area is home to several not top schools such as the Trinity Catholic High School, the Woodbridge High School and Hatton School which is a special needs school. Woodford Green is connected to the other areas of London via several bus routes that pass through the area and the Woodford Tube Station. The station was opened in 1856 and presently serves a little less than five million people on a yearly basis.