If you are looking for professional removals Paddington based company with traditions of serving the local community, you have definitely come to the right place. Do not hesitate to get in touch with us whenever you need help with your:
domestic and commercial relocations.
single item pickup and delivery projects.
furniture, art and antiquities moving.
packing and unpacking, storage and rubbish removals.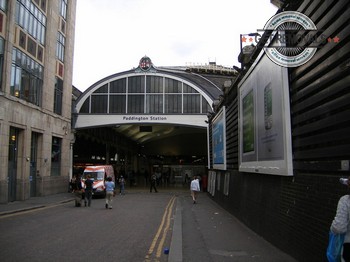 We have been in the business for some years now. You can count on the fact that whatever your needs and the specs of the job you have at your hands, our licensed and very experienced movers will know how to approach the task in the most efficient and satisfactory way.
We drive a fleet of modern and very clean vans and trucks with which the safety of your objects during transportation is guaranteed at one hundred percent. The skillful drivers behind the wheel always use GPS coordination in order to choose the most adequate route on which to do the job – both short and safe.
When it comes to professional removals Paddington has definitely never been serviced by a more reliable and responsible contractor who you can trust in any situation. With numerous successfully completed projects under our belts, all the equipment and impeccable work ethics we would definitely be the logical choice for you next time you have to get your home or office moved.
Request your free quote today
Call us today if you want the job to be carried out quickly and one hundred percent hassle-free. You can count on our 24/7 customer support to get information about our services and methods that interest you, as well as the chance to book the most comfortable day and time on which to get our services delivered. Upon contact, we offer free no obligation quotes, so that our potential clients can consider their budgets properly. Request your quote by calling us on the phone numbers provided here, or by simply filling out the easy to use online contact form we have set up on this page. We are looking forward to being at your service.
Affordable rubbish removals and skip rentals services
We are licensed to clear all types of garbage with the exception of hazardous waste. We can also solve your waste storage problems by renting you one or several of our skips. Our bins are approved by the local authorities and range in size. Skips can be fiter with locked covers in case you're planning to keep junk which emits unpleasant odors during decomposition. Know that by combining our Paddington removal services with our garbage collection options, you will be able to benefit from our special discounts.
You can find our company in the district of Paddington, which is part of the central London area. There are several very notable spots here, for which the district is well known. Designed by Isambard Kingdom Brunel in 1847, the Paddington station is a true work of art and today is among the most recognizable sights in Paddington. The district plays a vital role in the law enforcement of the whole country, being home to the Paddington Green Police Station. Another reason people from outside districts come here is the St. Mary's Hospital, which is nearly two centuries old and is among the most important health care centers in London. Paddington has been home to such notable people as footballer Joe Cole and singer-songwriters Elvis Costello and Seal, as well as actress and comedian Emma Thompson, the father of computer science Alan Turing and actresses Rhona Mitra and Joan Collins.
The area is connected to the other parts of the English capital by its own railway stations which is also a terminus. It dates back to the mid-19th century and currently serves lines from the London Underground and the National Rail Network. The latest numbers show that the station provides transportation services to almost 50 million people on an annual basis.