Most people, who are in the midst of dealing with their own property removal, would likely have one thought running through their head – there's got to be an easier way to do this! Indeed, there is an easier and more efficient way to do the job right, instead of you having to lug out everything on your own effort. In order to make your removal the swift, easy and affordable exercise you need it to be, all you have to do is get in touch with Removals St John's Wood – the local moving specialists.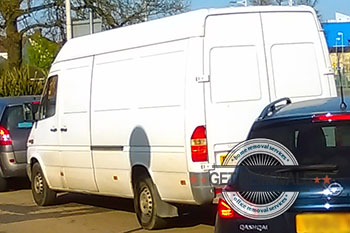 We are a professional, locally based moving company with extensive experience in dealing successfully with a large number of general and specific removal services, including but not limited to:
Budget-friendly, no fuss domestic removals and office removals;
Fully comprehensive, cost effective business removals;
Specialised piano removals and furniture removals with emphasis on safety;
Efficient and inexpensive rubbish removals and junk removals;
Reliable removal workers you can hire in St John's Wood, NW8
In order to ensure the safety of items in our care, the company:
Works with specially trained movers;
Deals with packing of items due for removal;
Optionally, customers can do their own packing, in which case we will deliver a full kit of industry grade packing materials to them at a very reasonable price.
Small scales moves that are smooth and easy
From piano to furniture removals in St John's Wood NW8, we at Get Removals are ready to help you with any small-time relocation project that you might have on the books. We are available on short notice and always have the right van and equipment, as well as manpower, to complete any job that you have lined up for us. Feel free to get in touch with our friendly and helpful 24/7 client support at any time.
St John's Wood is located within the premises of both Camden and the City of Westminster. It lies 2.5 miles away from Charing Cross. For much of its history, it was a forest and its urban development started around the turn of the 19th century. Due to the very favourable location of the district, it managed to quickly become one of the best and most desirable areas in the capital.
Safe transport A to B
As we also need to ensure the swift transportation and timely, intact delivery of customers' belongings to their next destination, we:
Work with experienced drivers;
We maintain a large fleet of specially equipped removal vehicles of variable size and load capacity;
We coordinate all stages of the removal through our dedicated call centre;
Our moving services are not only versatile, but also budget-minded and real value for money. On the same note, we will provide all customers with free quotes, flexible pricing and excellent midweek discounts on all removals.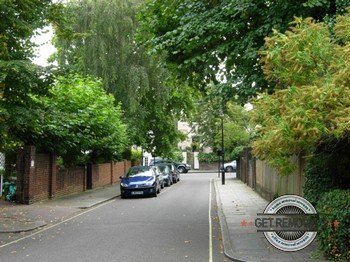 Removals St John's Wood is looking to provide for extra coverage and convenience this is why we maintain nationwide coverage on all services and do collections throughout London and all surrounding areas. Also, we have full liability insurance, and our customers will receive adequate removal advisory throughout the relocation.
Our specialised removal solutions cover the entire removal from start to end, including prep work and follow up (should there be need). This translates to fewer hassles and extra free time for our customers. Extra free time which can be used for more pleasant and interesting things, rather than packing and stacking boxes, like for example some mingling in the affluent and up class suburb of St John's Wood. According to a well-respected international edition, St John's Wood is the fifth most expensive postcode in London. In the last two or so years, real estate prices in the area have reached exceptional levels – some say even unimaginable. Along Avenue Rd (one of the area's most desirable address rows) the lowest asking price for a house is twenty five million pounds. Better sit down now as the highest house price, currently being asked is north of sixty five million pounds. An absolutely staggering amount of money.