Save yourself the hassle and effort of having to organise your own property removal and let us handle the situation effectively through our extensive range of professional removals Bayswater households and businesses will receive efficient removal services minus the usual high costs.
We work with specially trained movers and experienced drivers as this is the only way to ensure safe handling and damage-free transportation of your belongings. Furthermore, in order to avoid any costly delays all removals are coordinated through our call centre.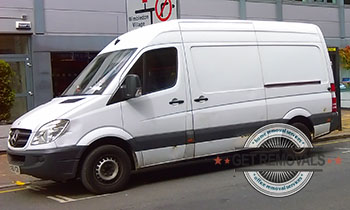 Cost efficiency of our moving services is ensured through free of charge, individually prepared quotes and flexible pricing that correspond to the specs of the job. Custom tailored service packages can also be arranged for, in order to cover specific customer requirements without excess costs. We have midweek discounts on all removals.
A few extra words about the company and our services:
We are licensed to operate nationwide and have full liability insurance;
We deliver to all towns and cities countrywide;
We do pickups throughout London and the surrounding areas;
We provide reliable, round the clock customer support, seven days a week;
Safest vans in Bayswater, W2
We own and operate a fleet of different size and load capacity transport vehicles, which are:
Cleaned thoroughly and stocked with clean removal blankets after every removal;
Fitted with GPS navigation;
Equipped with hoists and latching for heavy lifting;
Commercial, domestic and specialised removals
In terms of services, we have you covered with a wide range of general and specific removals that give you the necessary flexibility and versatility. Choose from great services like:
Domestic removals and business removals;
Specialised piano and furniture removal;
Efficient waste collection services including junk and rubbish removals;
Professional packing service, or delivery of packing materials;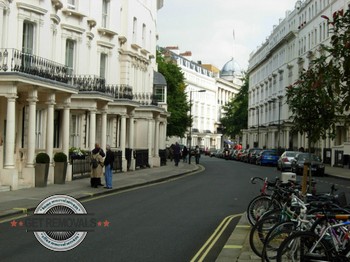 When it comes to professional removals Bayswater based customers have access to the best priced relocation services in the entire W2 area. Since our expert mover teams require no customer supervision whatsoever, you can be out and about doing what you feel like. The places of interest around Bayswater will make for a good outing while we do the heavy lifting. The area is quite close to the city's central zones thus it is densely populated with seventeen and a half thousand people per square kilometre. Bayswater is one of the capital's most cosmopolitan districts. There is a high concentration of good hotels in Bayswater. The local population reflects the profile of the area. Local residents come from all over the world, with clearly pronounced North American, Brazilian and Arab communities. Bayswater is also home to perhaps the largest Greek community in London – there is also a Greek orthodox church in the area. Marble Arch and Hyde Park are two of the better known local places of interest. The housing stock in Bayswater is expensive and range from houses to small studio flats. The area is characterised by attractive streets and well maintained garden squares, although many of the squares have given way to residential properties. Bayswater is home to a stack of famous people of all walks of life.