Planning and conducting a relocation can be quite exhausting. So why don't you give yourself a break and have us plan and conduct your relocation for you. We are a fully licensed and seasoned man and van company that provides high standard moving services.
Currently we are known throughout the area of Orpington as the moving company all local customers – home owners and businesses, can fully rely on to have their relocation swiftly handled.. We are able to provide our clients with removal services of the highest quality because of the fact that we use top notch moving equipment. Since the opening of our moving company we have always invested heavily into the finest moving tools that are on the market. The reason why we do so is that we truly believe that the better our instruments are the more easily and smoothly we will be able to handle all removals Orpington – domestic and commercial.
Properly organised removal services in Orpington
Our arsenal of moving tools is so immense at the moment that we can easily work on several removals in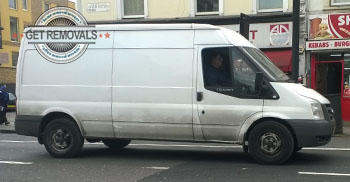 Orpington at the same time and never run out of resources. Our assortment of removal instruments comprises of tools such as:
Bubble wrappers
Foam machines
Forearm forklifts
Furniture dollies
Hand trucks
Hydraulic and pneumatic lifters
Safety straps
Furniture blankets
Specialized protective containers
Keep in mind that this is a small list of our moving instruments and we believe that it is enough to make you understand that we are indeed a professional moving company that takes the projects of its customers quite seriously.
Movers with the proper equipment – working in BR5 and BR6
It is also because of our high end moving tools that we are able to conduct specialized relocations that involve the moving of works of art, musical instruments, industrial machines, office equipment, retro objects and heavy items. If you wish to learn more about our specialized removal services, either explore the services sub-page of our company website or call us directly.
If you opt for the latter approach, don't be shy to request your personalised free quote once you contact us. One of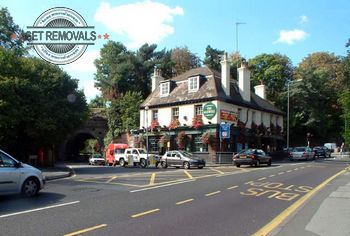 our employees will quickly gather the details of your relocation and draft and send you your quote, so that you can see for yourself that we are indeed the trustworthy moving company that we claim to be.
We work mainly in the area of Orpington due to the fact that we are based in the area. The area of Orpington is located in the southeastern parts of the city and is part of the London Borough of Bromley. Charing Cross, London's focal junction is situated at approximately 14 miles from the area. The area lies in the BR5 and BR6 postal code districts and is one of London's most desirable residential areas. According to the London Plan, Orpington is one of the 35 major centers in Greater London. The All Saints Church and the Orpington priory are undoubtedly the most renowned and visited landmarks of the area. Another well-known landmark of the area is the Orpington Hospital which is one of London's top medical facilities.