Moving places can be more challenging than initially predicted – numerous additional expenses, short timeframes and a set of unforeseen issues can be an obstacle when people are organising and dealing with their own property removal. Instead of going through all that, wouldn't it be better to have the relocation organised and conducted professionally? Indeed, it would be, and the right people for the job are Removals St Paul's Cray – the local moving specialists.
The company has years of industry experience in dealing with both residential and commercial property removals. We have the skills, expertise and capacity to handle effectively all types of domestic removals, business and office removals, piano and furniture removals, junk and rubbish removals and many other general and specific moving services.
Pay a fair price for removal services in St Paul's Cray
We also offer our customer access to well-priced, no-fuss packing service which allows for extra protection of their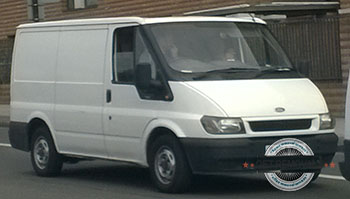 belongings during handling and transit. Self-packing is also an option, just let us know and we will be to deliver a full kit of industry grade packing materials to you at a moderate cost.
Every stage of your removal, including prep work and transportation of items from A to B will be done by qualified movers. We employ specially trained movers and experienced drivers who will go about their work in an efficient and punctual fashion. Working with dedicated and skilled professionals minimises the risk of damage or misplacement if items in our care.
Move items A to B in BR5
Since we want to get your belongings transported as swiftly and safely as possible over to their next destination, we maintain a large number of specialised removal vehicles of variable size, wheelbase and load capacity. This allows us to be flexible, quick and reliable on all jobs. Removal vans are specially equipped for lifting and securing of heavy or odd items.
We are a professional and highly experienced moving company, that offers a variety of removals services in St Paul's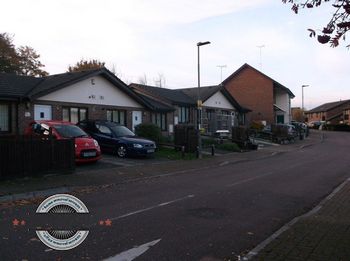 Cray, as such we know that affordability and cost efficiency of our service solutions are essential. In light of this, our business and private customers will be provided with individually prepared, free of charge service quotes, customised pricing and convenient midweek discounts on all removal services.
Being serviced by well-established, customer-oriented movers such as us will give you other important advantages such as:
Reliable, round the clock customer support, seven days a week.
Valuable removal advice for the duration of the service;
Specialised coordination of all removals;
Extra wide coverage on all pickups and deliveries;
Full liability insurance;
Good short notice availability in the BR5 area.
Being able to bypass the stress and hassle of the removal through using our specialised assistance means more free time and fewer hassles. While we do the heavy lifting, you can be out and about taking care of some errands or dealing with other aspects concerning the removal. A parade of shops and services that can be of use to you, is situated along Cray Avenue – this is the main commercial section of the St Paul's Cray. The parade of shops connects the area with its sister district – St Mary Cray. Both are homes to large communities of former Irish travellers.  The local football club – Cray Wonderers is one of the oldest sides on the world.