Who would have thought that moving places can be a straightforward, manageable affair that doesn't leave you broke and frustrated? This is usually the statement we get from our customers upon completion of their property removal as we know how to handle all types of residential and commercial property removals with professional pace, precision and efficiency.
At Removals Keston we have the necessary expertise, capacity and manpower to organise, carry out and complete successfully all removals regardless of their scale or complexity – the bigger and more elaborate the removal – the more professionalism we will muster. On the same note, there is no job too small for us either – even when shifting a single item, we will be extra careful and attentive.
Top choice for removals services in Keston
Being the preferred moving company in the BR2 area is no easy task as we have to be more efficient, affordable and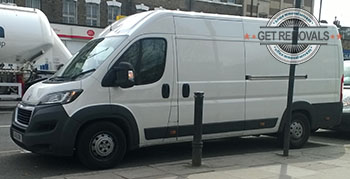 professional than our competitors but so far we enjoy the challenge and keep up the good work. A few extra words about our removal services, and the way we do business:
We employ only qualified movers and experienced drivers;
We provide adequate technical advice during all stages of the relocation;
We maintain helpful customer support twenty four hours a day, seven days a week;
We coordinate all stages of the removal through our dedicated call centre;
We have full liability insurance and licensing;
We maintain nationwide coverage on all item deliveries;
We do collections throughout London and surrounding areas;
We offer midweek discounts on all moving services;
We provide free of charge, no obligation service quotes;
We offer custom pricing to meet specific budget requirements;
We own and maintain a fleet of specially equipped transport vehicles;
When offering removals in Keston we are able to deal with a large number of general and specific moving services and many additional options, such as:
All types of domestic removals and business removals;
Specialised services like piano and furniture removals;
Professional packing service, or delivery of packing materials to customers;
Waste collection solutions like junk removal and rubbish removal;
If you are looking for something to do while we deal with the relocation for you, Keston can offer you certain sights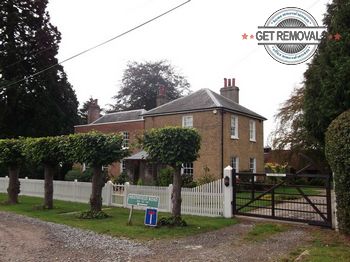 and places of interest to visit. The district has been inhabited for thousands of years, archaeological finds have confirmed Iron Age habitation dating back more than three thousand years. Sings of roman habitation and a number of Roman age structures are also present. Keston has a medieval church, which oddly enough is not dedicated to any saint, though the parish has its own distinctive logo. Keston has its own gated community – Keston Park, naturally public access is restricted. One of the most famous residents of Keston Park was late British Prime Minister Margaret Thatcher. Some other distinctive features of Keston used to be the local windmills. The area had three working windmills at one stage but unfortunately none of them survive today. The river Ravensbourne rises from a well called Caesar's Well. The source of the river is within Keston Park. The river is nearly eighteen kilometres long and runs through a number of London boroughs.