If you have had to deal with a property removal on your own in the past, then you would know all too well how demanding, intense and draining one such project can be. Such situations, usually make you appreciate professional removal solutions. If this time around you have decided to use specialised assistance, then by all means get in touch with Removals Locksbottom where we can offer you a choice of top quality, low cost removal services suitable for every purpose and occasion.
The company has many years of relevant industry experience in dealing with all types of general and specific property relocations, including but not limited to:
All types of domestic removals and office removals;
Fully comprehensive business removals;
Special purpose services like piano and furniture removals;
Waste collection solutions including rubbish and junk removals;
Comprehensive removal solution for Locksbottom customers
On the same note, we also offer customers a highly efficient and affordable packing service. Professional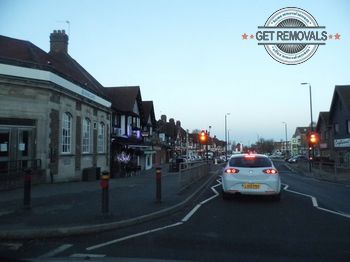 packing will spare your belongings from damage during handling and transit, not that we intend to break your stuff, but extra peace of mind is always good. Should you wish to do your own packing, just inform us of it, and we will provide you with a complete kit of high durability packing materials at a very reasonable price.
Zero margin for error moving in BR6
Error-free relocation solutions are one of our trademarks, and in order to keep everything on track and within budget, we:
Work with specially qualified movers and experienced drivers;
Coordinate and double check each stage of every removal through our call centre;
Own a fleet of specially equipped removal vehicles of different size, wheelbase and payload capacity*
*Removal vans are clean, have GPS navigation, equipped for heavy lifting.
When handling removals in Locksbottom we focus much of our expertise and time on providing customers with the advantages and benefits expected and required of professional grade moving services, such as:
Individually prepared, free of charge service quotes;
Fair, customisable pricing to meet specific requirements;
Handy midweek discounts on all removals;
Round the clock customer support, seven days a week;
Straightforward removal advice;
Full liability insurance;
Wide coverage on all collections and deliveries;
The company has good short notice availability throughout the BR6 area
Not having to go through all the hassle of dealing with your own removal, which is what we will do, will give you an opportunity to deal with other, more pressing matters concerning the relocation. Or you can simply go out for a cuppa in one of Locksbottom cafes, situated along Crofton Rd – the area's commercial zone. There are also two local pubs of befitting names and fashion, these are The Black Horse and The White Horse. Locksbottom has preserved its distinctive village character and appeal through the centuries, which makes it a pleasant suburb for many people. Perhaps the only thing altering the village feel of the suburb are the many new founded shopping complexes. During the nineteen seventies, Locksbottom became famous for its extravagant (for its time) and large Christmas lights display. During its heyday the event was quite a furore as many famous people came to hit the on switch.