Today most people live dynamic lives that consume immense chunks of their time and this is why they are not able to properly take care of their non-professional chores and tasks. So if you have recently learned that you must relocate and you don't have the necessary time to plan and conduct your removal, don't be shy to call us because we are here to help you.
We are a professional moving company that has been in the removal business for a n umber of years now. This is why we have the confidence to say that we can handle your move be it a single item, furniture removal or a complete home relocation. Keep in mind that to us it doesn't matter whether you are facing a domestic or office removal in Northwood.
We're the moving team of choice of local businesses. We have managed to earn the trust of the local business owners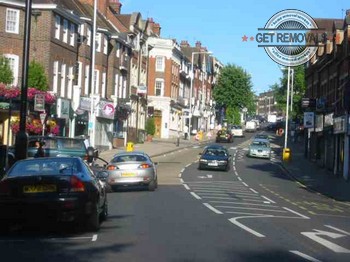 by always providing them high quality removal services and more important by always conducting their office removals in a quickly and swift manner. When we are hired to conduct an office removal Northwood based we aim to work in a speedy manner. We fully understand that a business cannot remain closed for a long period of time.
By continuing your exploration of your website you can learn more about:
Our moving company
The man and van services that we provide
Our work ethics and professionalism
The company policies that we follow
How you can make a request for a personalised free quote
First grade storage services in Northwood
Aside of solving your relocation troubles we can also help you with you storage conundrums as we have a clean storehouse which is under constant surveillance. Our units range from extra-small to extra-large and are equipped with top notch environmental control and alarm systems. Our facility is open 24 hours a day, 7 days a week, which means that you will have unrestricted access to your belongings. We provide our fully insured storage services at highly reasonable rates. Note that we don't require advanced notice in order to rent you one or several of our cells.
We are based in the residential area of Northwood. The area is part of the London Borough of Hillingdon and is located in the northwestern parts of the city. Charing Cross, London's main intersection is situated at about 15 miles from the area. Northwood has a population of approximately 22,000 inhabitants and is one of London's most desirable residential areas. The area is home to the London School of Theology which is the second largest edifice in the area. The school was established during the 1940s and is one of England's most prolific theology schools. Amongst the school's most notable alumni are Revd. George Carey, Joel Edwards, Clive Calver and Michael Hastings, Barong Hastings of Scarisbrick. The area is served by the Northwood Tube Station which serves the Metropolitan Line.
During the years a large number of notable people have lived in the districts of Northwood, HA6. Among them are author and banker Mubashir Malik, actress Kathleen Byron, radio presenter Fearne Cotton, former head of the British Armed Forces Sir William Dickson, singer Elena Tonra, actor David Quilter, double agent George Blake, film director Derek Jarman and more.