We are the top moving company in Ickenham and we can handle any removal regardless of complexity or amount of items. We employ the largest team of professional packers, carriers and drivers in the area. To us it doesn't matter if a removal Ickenham based project requires a single moving van with a couple of movers or a fleet of moving vans with an army of moving experts because we can provide both to our clients.
Reliable and efficient moving solutions
To make our workers even better we have provided them the latest and most efficient packing and lifting tools. Thus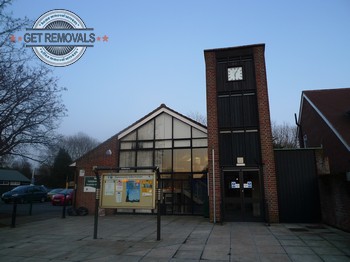 our employees are able to enhance their already top relocation skills and to provide to our clients even better removal services. All you need to do is give us a call and we'll handle the rest of the move ourselves.
No hidden fees for your removal in Ickenham
Please take into account that we are one of the few moving company in Ickenham that follow a full transparency policy. We follow such a company philosophy due to the fact that we want our clients to know that we are a trustworthy removal company with open policy and honest pricing. We never include any hidden fees or extra charges in the quote for the removal or in the final value.
Other aspects of our moving company that are greatly appreciated by our current clients are:
We provide a 24 hour, 7 days a week client support
We provide tenancy and furniture removals as standalone services
We are fully insured and can provide you inter-city relocations due to the fact that we are fully licensed to provide moving services in the entire United Kingdom
We have the necessary equipment to provide to you waste collection services
We work with a flexible work schedule and pricelist
All that is left to do is contact our team and request a removal quote. We leave it to you to determine the time and day of the relocation and to point the aspects of the job that are important to you. The whole moving service will be tailored in full accordance to your requirements.
Count on us to do an exceptionally good job with your removal
Stop by our offices or give us a call for your relocation needs in Ickenham. Get Removals is a versatile company with lots of different services available to you. We can be hired simply for a single item removal or for a full scale business relocation project. Boxes, packages and bags are brought by our helpers and they will also have other professional moving supplies. Our company is fully licensed as well as fully insured against damages.
As you have already understood we are based in the London area of Ickenham. Ickenham is a suburban area and is located in the western parts of the English capital. The area is part of the London Borough of Hillingdon and lies in the UB10 postal code district. According to historical records the area has been inhabited since Roman times. This makes Ickenham one of the oldest settlements not only in London but in the United Kingdom as well. The main landmarks of the area are the Pynchester Moat and the Swakeleys House, while the most renowned event that is held in the area is the Ickenham Festival.
Ickenham is an area located in the London Borough of Hillingdon. There are some evidences of the Roman Occupation of Britain on the territory of Ickenham and there are some buildings from the 14th and 15th centuries. Although today is a suburban area, Ickenham was a former village and it was split into four manors. However, today there are sports clubs for cricket, rugby and athletics and a lot of young people play there.