As professional movers that have been in the removal business for over a decade we know very well how time, energy and money consuming relocations can be. This is why we advise everybody that is about to move to use our moving services if they are not feeling confident enough that they can handle their removal.
The company has been conducting removals in North Sheen for a very long time and this permits us to say that nothing can surprise us when it comes to commercial and home removals because we have seen it all. Keep in mind that the scale and timeframe of our relocation is of no concern to us because we all necessary recourse to safely see a move from start to finish.
Friendly and reliable movers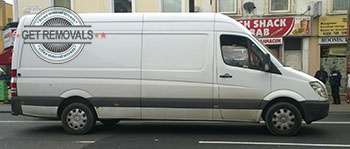 Aside of being experienced professionals we are also professionals that have an impeccable client approach. We have always been known throughout the area of North Sheen as the removalists with the friendliest attitude. It is like this because of the fact that we always treat our clients as our friends and never keep them in the dark. With us what you see in your free quote is what you will receive and more importantly what you will owe us once your removal in North Sheen is over.
If you own uncommon and hard-to-move items have no worries that we won't be able to help you. We have all the necessary instruments to relocate even the most unusual objects. Throughout our careers as professional movers we have moved an innumerable account of hard-to-move items such as:
Heavy machinery
Works of art
Musical instruments
Fragile glassware
Delicate and vintage items
Fully reliable removal specialists in North Sheen
If you decide to entrust us with your upcoming relocation, know that you will have nothing to worry about and more importantly nothing to take care of because we will be 100% thorough. Please take into notice that we are more than willing to allow you to rid in our moving vans if you wish to supervise the transportation stage of your removal.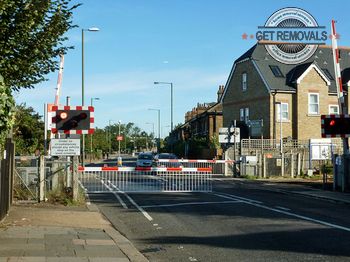 The last thing that we want to share with you about our moving company is that we are eager to meet you and help you with your relocation. It is like this because we are passionate removalists that are always ready to commence working on new projects and make new friends along the way.
As you have already guessed we are seated in the area of North Sheen. The area lies in the western parts of London and is part of the London Borough of Richmond upon Thames. Before becoming a London area in 1965, North Sheen was part of the Municipal Borough of Richmond and was located in the district of Kew. North Sheen is a typical English residential area with very few commercial establishments such as shops, restaurants and galleries. The area is inhabited mainly by the middle class of London. The nearest rail link is the North Sheen Railway Station. The station was opened during the 1930s and is currently used by a little over than 400,000 people on a yearly basis.