Regardless of whether you are moving long distance or locally, you need the job done right. Being a professional moving company with many years of experience under our belt we are well aware of what is expected and required of professional grade removals Alperton based customers should contact us for top quality moving services without the usual hefty price tag or margin for error.
We deal with all types of residential and commercial property relocations. We offer specialised services like furniture or piano removal, as well as comprehensive domestic removals and office removals. Should you have specific requirements, we will arrange for a custom tailored service package to meet those in full. Additional options like waste collection services can also be included in your removal, or ordered as standalone. Specialised packing services or delivery of packing materials for self-packing is also available.
Most reliable removal team you can hire in Alperton
Naturally, we work with specially trained movers and experienced drivers with many years behind the wheel. Working with qualified professionals is essential in order to avoid damage or misplacement of your belongings during handling and transit.
Cost wise, we can offer our private and business customers adequately priced removals, on top of:
Free, no obligation service quotes;
Flexible pricing corresponding to the specs of the job;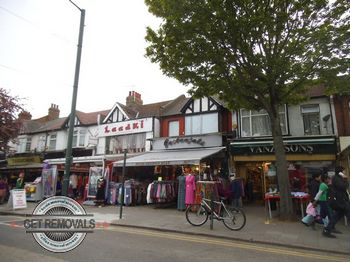 Your items will be delivered safely and intact from A to B without costly delays or unexpected setbacks as we maintain a large number of transport vehicles of different size and load capacity. All vans are:
Properly cleaned after every removal;
Fitted with GPS navigation;
Fully equipped with blankets and heavy lifting equipment;
When it comes to convenience and advantages of our removals Alperton customers will be happy to know that:
Provide midweek discounts on all removal services;
Provide round the clock customer support, seven days a week;
All removals coordinated through our call centre;
We have countrywide coverage on all deliveries;
Pickups done throughout London and surrounding areas;
We have full liability insurance and licensing;
As we have good short notice availability in the HA0 postal area, we can take care of your removal as soon as tomorrow! This means you have less to worry about and more time to what you like. Alperton is not the most interesting or notable area of the capital but it is only a fifteen or so minute tube ride from the city's central districts where it's all at. Perhaps one of the more notable pieces of infrastructure in Alperton is the old Grand Union Canal – an important river way that served the capital for many years in delivering goods and materials up and down the river. The canal in its current form is the longest of its kind in the UK. Interesting historic trivia says that at one stage Alperton was the smelliest place in Middlesex. Heavy industrialisation and particularly livestock farming in the area gave Alperton its unpleasant rep. At the start of the twentieth century things changed dramatically, and one of the local landmarks came to existence – the now legendary Ace Café. The place has been a favourite hangout for bikers since its opening.