If precision, efficiency and reliability are a priority in your removal plans, then you need to secure the services of a company that's just as committed as you are. The service provider you need is our Kenton removal company – we are a locally based moving business specialising in different residential and commercial removal services of the highest quality and lowest prices.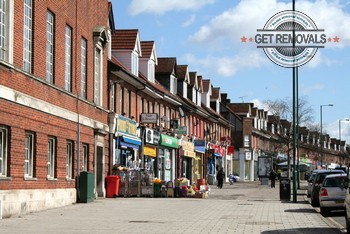 Since we want to make our customers part of a better service experience in every respect, we have taken the time and effort to devise and implement the most efficient and versatile moving services available right now. Some of the things we can do for you include, but are not limited to:
All types of domestic removals and office removals;
Comprehensive branch or business removals;
Piano removals, furniture removals and other specialised options;
Professional packing service or delivery of packing materials;
Waste collection services, including junk removal and rubbish removal;
A good quality removal service, which is exactly what we have in store for you, is not just about versatility, but also about precision and punctuality. In light of this we employ only qualified movers and experienced drivers all of whom have the necessary skills and expertise. Working with qualified professionals means no risk of damage or misplacement of items in our care during handling and transit.
Efficient relocations
Our customers will also be quite pleased with our service costs as we keep figures well in moderation through better training, more efficient work practices and application of our expertise. Furthermore, customers will receive:
Free of charge, no obligation service quotes unburdened by any hidden fees;
Flexible, fair pricing that meets the budget requirements presented by customers;
Additionally, we offer great midweek discounts on all removals. The company has extra wide coverage on both pickups and deliveries. We maintain helpful, round the clock customer support and coordinate each stage of every removal through our dedicated call centre. We have full liability insurance.
Removals Kenton knows the importance of safe and quick transportation of customers' item from A to B. This is why we own and maintain a large number of specialised transport vehicles ranging from compact city vans to heavy duty intercity transit vehicles. All of our vans are clean and specially equipped for heavy lifting.
Affordable and reliable storage in HA3
We are a full service moving company in Kenton, which means that in addition to packing and moving solutions you can count on us for comprehensive storage ones as well. Our facilities are well maintained, clean and fully secured. We have people there around the clock so that you do not have to worry about the safety of your goods while they are with us. No minimal contract periods apply when you count on us for storage in Kenton, and we can help you move to and out of storage your boxes at any time – just call.
Being able to bypass the nuisance chores concerning the removal is great stuff. While our expert movers deal with the relocation, you have an opportunity to check what's on around Kenton, or simply do a quick tour of the area's local sights. Kenton is one of a number of London suburbs which are administratively part of two boroughs, those of Harrow and Brent. The history of Kenton follows the classic London path – urbanisation and development came with the arrival of the railways. The first establishment in the area was of course a pub, namely The Plough. The public house was founded in the eighteenth century. Its location is now occupied by an Indian restaurant, the original building has also been replaced. Actual development and construction of housing and facilities in Kenton took places during the interwar period of the twentieth century.
Several notable people are related to Kenton in some way or another. The list includes actress Michele Austin, football manager and former player Stuart Psycho Pearce, who went to school in Kenton and of course another footballer – center back Darren Ward from , who was born here in 1978.