Taking the guesswork out of moving places is essential in order to keep things on track, especially when the relocation must be completed on a limited budget, and within a narrow timeframe. There are also a whole stack of additional considerations and issues to account for, which usually makes the removal process more demanding and challenging than initially anticipated.
Hire removal experts for your Dollis Hill relocation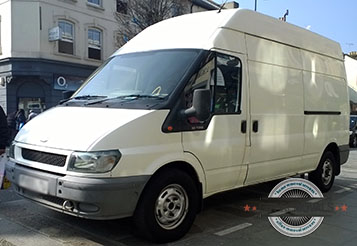 There is however an easy and efficient way to relocate your home or office without having to incur astronomical costs or any other unnecessary hassles, and that would be to let Removals Dollis Hill do the heavy lifting for you. We are an expert moving company, specialising in all types of domestic removals, business removals, furniture removals and many more.
We are quite sure that we will meet, even exceed your service expectations because:
We employ professional movers and experienced drivers;
Provide specialised packing service for extra protection of your belongings;
Maintain a large fleet of specially equipped transport vehicles;
We have nationwide coverage on deliveries and do pickups throughout London;
We offer midweek discounts on all moving services;
Maintain punctual and reliable round the clock customer support, seven days a week;
We provide free service quotes and customised pricing;
In addition, we provide efficient and inexpensive waste collection services;
We hold full liability insurance and the necessary licensing to work countrywide;
We coordinate all removals thorough our dedicated call centre;
Removals Dollis Hill will perform your relocation in a suitable time and day of the week, we have good short notice availability in the NW2 area. All work will be completed timely just as agreed initially. The removal teams will arrive on time and fully equipped for the job. Customers will receive spot-on technical advice and assistance throughout the entire project.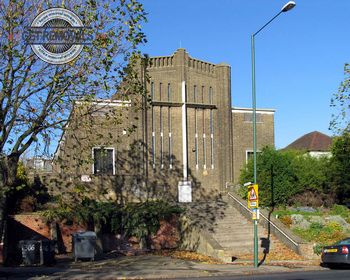 Since you won't have to worry about nuisance chores like packing boxes, labelling and lugging heavy items (we will do that for you) you have the perfect reason and excuse to be out and about, enjoying yourself around Dollis Hill. Whether you believe the suburb is in Brent or Willesden is up to you. Most of the London newspapers consider Dollis Hill as part of Willesden. The area was formed in the early eighteen hundreds, when the Finch family bought farm land in the area and consolidated it into a single estate. Dollis Hill has some interesting moments in its history. For instance, the design and engineering team engaged in making the first allied battle tank during WWI was based in Dollis Hill. The tank in question was the Anglo – American Mark VIII Liberty tank. The Colossus code breaking computer which was instrumental during WWII was based right here in Dollis Hill. By today's standard the computer is indeed a colossus with its formidable size. Two better known personalities to be seen  in Dollis Hill used to be former UK Prime Minister Mr William Gladstone who was a frequent guest of Dollis Hill House (the local manor house). The other really famous person to spend time in Dollis Hill was writer Mark Twain.