We are so certain that we provide the best man and van services in Feltham that we dare you to scout the area in order to prove us wrong. The truth is that you won't be able to disprove our claim because of the fact that we are the most acclaimed removal company in the area and everybody in Feltham knows it.
We opened our moving company more than a decade ago with the sole purpose of providing high end man and van services to the residents and business owners of Feltham. Today we can say that we have achieved our goal because we have raised and raised the bar when it comes to high standard removal services. In fact our services are of such exquisite quality that today numerous removal companies from Feltham and the other areas of the city try to copy us. We are very proud of the fact that we have become a benchmark for quality when it comes to moving services and we plan to keep working in the same manner because we always try to enhance and ameliorate the quality of our moving services.
Please do not get the wrong idea that our removal services are ultra expensive just because they are of high quality. In all honesty we are the moving company that carries out the most affordable removals in Feltham. We work with cost effective prices for numerous reasons all of which we have listed down below:
We aim to be an accessible man and van company
We believe that everybody should be able to afford high quality moving services
We understand the financially challenging times in which we are all living
We don't approve of overcharging
The most reliable removal team you can book in Feltham
To our knowledge we are currently the preferred moving company of the local tenants. It doesn't matter whether we are hired to conduct a moving-in project or moving-out project because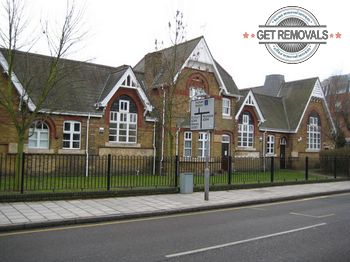 we have the necessary assets to handle both jobs in a flawless manner. Even more by using our removal services the tenants of the area have the peace of mind that they will get their security deposits backs. So if you are a tenant who is about to move-in or move-out don't waste any more time and get in touch with us as soon as you can.
As we mentioned several times we operated in mainly in the town of Feltham. The town is part of the London Borough of Hounslow and lies in the western parts of the city. The Centre of London is situated at about 14 miles from the town of Feltham while the infamous Heathrow Airport lies at precisely two miles from the town. The entertainment park of Leisure West is undoubtedly the most prominent and visited landmark of Feltham. The town is served by the nearby Hatton Cross Tube Station which was opened in 1975.