When in the midst of planning and organising a property removal, adequate advice and specialised assistance are as important as safe handling and damage-free transportation of your belongings. At Removals Chiswick we know what is important for our customers when it comes to professional moving services, and know where the most assistance and reliability is required.
With us moving will be made easy, efficient and affordable. Whether you require end to end business removals or comprehensive domestic removals, or perhaps specialised piano or furniture removals, you can rely on us to do the job right and leave you with money to spare. We also deal with a bunch of additional services some of which are junk and rubbish removal, waste collection etc. and we also provide a specialised packing service, or delivery of packing materials.
Flexible moving services for all clients
Our Chiswick removals team can also arrange for customised service packages or bundles to cover specific needs and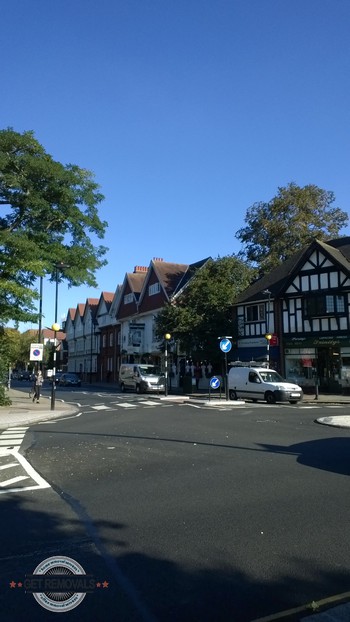 budget requirements.
Safety of items in our care is ensured by working with diligent and well organised mover teams and experienced drivers. The movers we employ are qualified and skilled professionals who know their work inside out. Not only that, but we train our movers to go about their work with professional pace, precision and efficiency.
Being a well-established moving company with nationwide coverage on all removal services, we hold full liability insurance. We coordinate all stages of any removal with our call centre as to avoid any delays, overlaps etc.
Customer satisfaction is one of our essential policies. In many respects, customer satisfaction is about our performance, affordability and coverage. In light of this, we:
Provide all customers with free quotes – fair, and individually prepared;
Have custom tailored pricing – no hidden fees or unmentioned charges;
Maintain round the clock customer support – seven days a week, attentive consultants;
Have midweek discounts on all removals;
Nationwide coverage on all deliveries, pickups made in London and surrounding areas;
Safe removal with the best vans in Chiswick
We are quite confident that we can transport pretty much any item to any destination countrywide as we own and maintain a large number of transport vehicles. We own both short and long wheelbase vans, fitted with equipment for lifting and securing of heavy loads. The vehicles are thoroughly cleaned after every removal and restocked with safety blankets. In order to make life easier for everyone all vans have GPS navigation.
Since we will handle the hassle and commotion of the entire removal from start to end, you have a chance to explore the old cheese farm. The Cheese Farm is the meaning of the word Chiswick in old English. Back during the Middle Ages and sometime later, the area was well known for its cheese and milk production, situated along the riverbanks. In later periods Chiswick grew and became a worthy part of the city. During the eighteenth century, Chiswick was home to the famous British artist William Hogarth, his residence Hogarth House is still standing. One of the finest neo Palladian villas in the whole of Britain – Chiswick House is also situated in the area. One of the best known and much loved places of interest in Chiswick is Fuller's Brewery – the biggest and oldest in London.