Property removals require a sufficient amount of planning and a certain portion of advanced prep work. Although many people who attempt to deal with the removal on their own do give themselves enough time to organise everything, still fall short of the timely, cost effective and hassle-free completion they were hoping for.
This could be attributed to a range of different issues, none of which are relevant right now. What is relevant though is the fact that Removals Kingsbury can organise and provide private and business customers with flexible, efficient and inexpensive removal services that always deliver the required results. More so, we will take care of the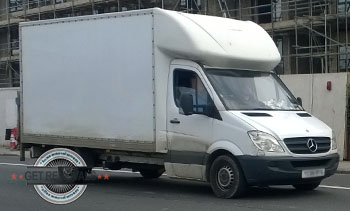 entire relocation process from start to end, this also covers prep work and follow up. We have the necessary expertise, capacity and manpower to deal effectively with different domestic removals and office removals, this also covers comprehensive branch or business removals. Special purpose relocation services like piano removals and furniture removals are also on the menu. The company provides quick and affordable waste collection services, including rubbish removals for vacated and newly occupied properties.]
Flexible removal options in Kingsbury
As mentioned, we have the expertise, capacity and manpower to handle your removal properly. To elaborate a little further:
We employ specially qualified movers;
Transportation is taken care of by experienced drivers;
We will deal with packing and securing of your items;
Self-packing is also available – we will simply provide the necessary packing materials;
All removals are coordinated through our dedicated call centre;
We maintain attentive customer support, twenty four seven*;
The company has full liability insurance and licensing**;
We have nationwide coverage on all deliveries;
We do pickups throughout London and surrounding areas;
We own a fleet of specially equipped cargo vehicles***;
We provide adequate technical advice throughout the service;
* Customer support provided by specially qualified customer consultants.
** We have the necessary licensing to operate countrywide.
*** Our cargo vans are clean, fully stocked with safety blankets, GPS navigated, equipped for heavy lifting.
When offering removals in Kingsbury, we know how important affordability and cost efficiency are for our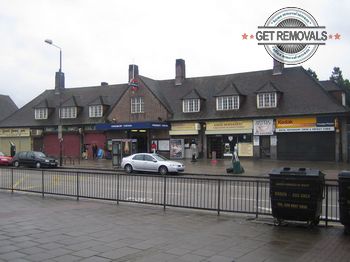 customers, this is why we give out free, no obligation quotes, custom tailored pricing and great midweek discounts on all moving services.
Our service packages are fully comprehensive and cover the entire removal, this translates to fewer hassles for you and more time and energy to be out and about. Kingsbury and its places of interest will help you kill a few hours while we deal with the removal. The area's name comes from Old English and translates to the king's manor. Although the area had The Crown in its name, progress and development came slow and uneasy to the once rural and scattered settlement. First actual signs of construction and urbanisation in Kingsbury came as late as after the end of WWI. Industry however was doing well in Kingsbury. The area is not too far from Hendon Airport thus the aircraft manufacturing that was set up there. Roads have always been well-maintained around Kingsbury since the nineteen twenties, when the British Empire Exhibition was stages in Wimbledon. For about fifty or so years, from the nineteen twenties to the early eighties, Kingsbury was home to the Vanden Plas Specialist Motor Body Works – the company that was responsible for stamping and manufacturing the body panels for Bentley Motors.