If you are looking for comprehensive and efficient removal services on the territory of E2 Cambridge Heath, you have definitely come to the right place.
We have been the leading removals Cambridge Heath company for years now and it is only logical that our experts are the most experienced and reliable in town. There would be many benefits to hiring us to carry out your domestic or business removal:
You will be accommodated throughout the whole process of moving your property by our skilful experts.
You will get the task carried out with expertise unmatched by any other contractor in the field.
We will do the job on very competitive prices. Our custom pricing system is the fairest you are going to find in London.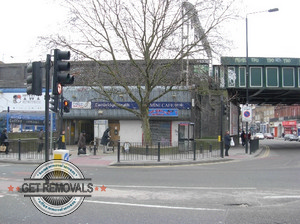 We know how stressful a domestic removal could be. That is why you can count on us to eliminate any hassle and stress from the process for you.
Hire a professional reamoval team – make your move to Cambridge Heath, E2 a breeze
When it comes to high quality removals Cambridge Heath residents know that they can trust us. Our skilful drivers and movers are equipped with all the necessary loading tools and our state of the art vans and trucks are clean and have safety gear to ensure that your relocation is going to be carried out in the most efficient and satisfactory manner possible.
Go through our complete list of services and pick up those that will be most suitable to your needs. Then proceed to calling our 24/7 customer support in order to request a free quote for your project and book the exact day and time when you are going to need our services. We would be glad to be working for you, so do not miss your chance to see what a truly hassle free household removal means. Just call us today on the phones provided, or write us in our easy to use online contact form for further information, a free no obligation quote and making a reservation.
Choosing Cambridge Heath to be the place where you move your home to could very well turn out to be one of the best decisions you have made recently. This is because of several very good reasons. The E2 Cambridge Heath area is located in close proximity to all the vital centers of London – commercial, entertainment and educational. It is a well established residential area with good transport connection to virtually anywhere in London. It is considered to be one of the better places to set up a home in not only in the Borough of Tower Hamlets, but in East London as a whole. In recent years more and more professionals working in the redeveloped dockyards-turned-business-centers of Canary Wharf choose to live namely in Cambridge Heath, because both districts are located on the territory of one administrative division. Of course, that does not mean that if you do not work in the offices of Canary Wharf, you should not go for Cambridge Heath.