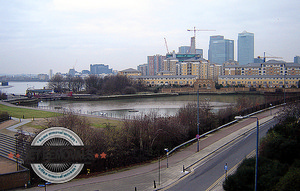 If you are looking for an easy-fix to your removal woes, then we have what you need! Our extensive range of professional grade removals in Blackwall is backed by expertise, professionalism and dedication which make all the difference when it comes to your relocation.
Hire skilled movers in Blackwall, E14. Make your life easy with a pro removal team.
We are more than capable to make your removal the swift, affordable and hassle-free affair you need it to be because:
We have many years of relevant industry experience – no job too complex or tough for us to handle;
We employ

specially qualified movers and experienced drivers

– no risk of damage to our items during handling and transit;
We provide adequate removal advice from start to end – whatever you need to know concerning the removal, we will clarify and explain;
We have full liability insurance and the necessary licensing – extra peace of mind is always a good thing;
We have nationwide coverage on all deliveries – pickup of items for removal is available in all areas in and around London;
We own a fleet of specially equipped cargo vehicles – vans are clean, have GPS navigation and equipped for heavy lifting;
We provide free quotes and flexible pricing – fair pricing that corresponds to the specs of the job is an integral part of our service;
We have midweek discounts on all moving services – convenience and affordability should go hand in hand;
These are just some of the advantages you get by choosing our exceptional quality removal services. As mentioned, we have the expertise and capacity to deal with a wide range of general and specific removals of residential and commercial nature. We handle all types of domestic removals. We also deal with multiple office removals and comprehensive business removals. Specialised service solutions like artwork, piano and furniture removal are also available. Packing is essential for protection of your belongings during handling and transit, this is why we offer you affordable packing service. Optionally, you can do your own packing – just let us know and we will deliver the necessary packing materials straight to your doorstep and save you time and money. Junk and rubbish removals are also available at very reasonable prices. When it comes to professional grade removals in Blackwall we are the right moving company for you.
Trust Our Professional Movers to Move You to or From Blackwall E14
Are you looking for a leading professional moving company for your upcoming house move? Entrust Get Removalswith your personal belongings, appliances, and furniture. With several years of removals experience, moving becomes stress-free. We also offer:
Rubbish removal
Storage
Commercial removals
Nationwide and Ireland removals
For all your moving needs, big and small, you can depend on us.
Blackwall E14 – Steeped in History with a Modern Touch
The name derives from the riverside wall built alongside the nearby Thames. It's also part of the Coldharbour conservation area. However, Blackwall E14 also has modern amenities such as coffee shops and cafes where you can spend time people watching.
Blackwall is an interesting area of the city, which means there are things for you to see, while we deal with the removal. Although predominantly residential, Blackwall is also an important docking spot for many ships and other vessels along the river. Many of the original infrastructure in the area has been replaced with new, but there are pockets of old buildings still surviving – for instance the now renovated St Lawrence Cottages. Certain portions of the original dock walls can still be seen in some places in Blackwall. In the early years of the seventeenth century, Blackwall port was the principle departure point for ships leaving to colonise North America. Blackwall was the home of famous British naval officer Admiral Horatio Nelson.