If your property removal date is quickly approaching, but the last thing on your mind is packing and stacking boxes for hours, if not days on end, then you have every reason and excuse to choose Removals Wallington with our extensive range of general and specialised removal services that will suit any purpose and budget.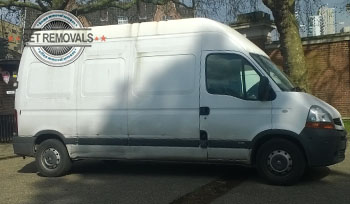 Through years of experience, dedication and punctuality, we have become the most professional and preferred moving company in the entire SM6 area, and that is only natural and expected because:
We work with professional and well-organised removal teams – our qualified movers and experienced drivers will ensure the safe handling and damage-free transportation of your belongings from A to B.
We have more than sufficient technical means – our fleet of specially equipped removal vans are of different size and load capacity, fitted with hoists and latching for heavy lifting, cleaned after every job and equipped with GPS navigation.
We cover a wide range of moving services – this includes domestic removals, business and office removals, piano and furniture removals, junk and rubbish removals and many more.
We offer a specialised packing service at excellent prices – we also deliver high quality packing materials to customers should they wish to self-pack.
We maintain nationwide coverage on all deliveries and do convenient pickups throughout London and all surrounding areas.
We coordinate each stage of every removal with our dedicated call centre, which is also responsible for providing our customers with attentive, round the clock customer support during all days.
We provide individually prepared, free of charge service quotes along with flexible pricing that matches the specs of the job and meets customer budget requirements completely and yes – midweek discounts are available on all removals.
The service package for the removal in Wallington includes full liability insurance coverage, and we always provide customers with spot-on removal advice, no matter how big or small the job.
Easy and straightforward booking
You can easily hire our Wallington removal company as we operate via a flexible and well-organised schedule which permits us to accept same day bookings and carry out late night operations. The latter is highly appreciated by our business clientele as it means that we can execute their moved without disturbing their ongoing affairs. Know that you can employ our services by telephone, e-mail or the on-line booking form which we have provided on our website.
Some facts about Wallington
Having your property relocation organised and carried out by diligent and attentive movers such ourselves is the most efficient and affordable way to deal with the situation. Not having endure the stress and hassle of moving places on your own will give you an excellent opportunity and the free time to check out some of Wallington's landmarks and places of interest. In Anglo-Saxon the name Wallington actually translates to village of the Britons – no surprises there.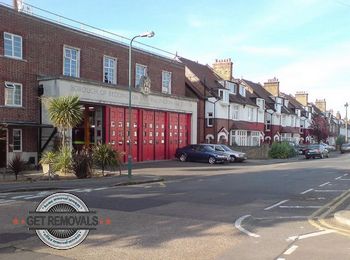 According to the Doomsday Book of ten eighty six, Wallington was property of William the Conqueror. The modern day suburb gives visitors and residents access to three exceptional parks – Mellows Park, Beddington Park and Grange Gardens. The River Wandle flows through Beddington Park and Grange Gardens thus making these even more desirable and pleasant for visitors. About seven or so years ago, Wallington experienced a decent economic boom with many businesses and large companies opening stores and offices in the area. The suburb has its own farmers' market every second Saturday of the each month. Wallington has a decent sized public library and a recently established independent cinema. Some of the cultural and historic sites in the suburb are The War Memorial, the English Lavender sculpture and the building which houses Wallington Methodist Church.
The area of Wallington, SM6, is home to several well-known and highly acclaimed secondary schools including the prolific Wilson's School which was founded during the early 17th century. It is a boys' only facility and currently has an estimate of 1.100 pupils from the ages of 11 to 18. The Wallington High School for Girls is another prominent educational institution which is situated in the district. It was established in 1888 and presently provides top quality education to over 1.300 students.